Mobile revenue start up scores $1.25m in funding
Lookout Gaming will use cash to grow team and work on monetisation SDK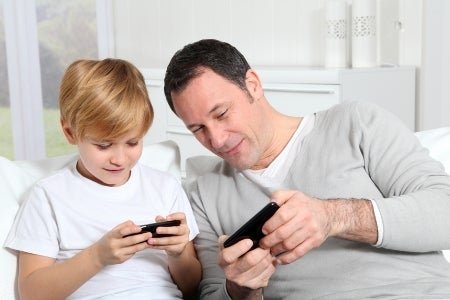 Boston based Lookout Gaming, a company that plans to revolutionise the industry through revenue models for mobile games, has just raised $1.25 million in funding.
"So we just raised our first seed round and are excited to share with everyone who our new partners are. We're really pleased to announce that we have partnered with Atlas Venture (Jeff Fagnan), Nextview Ventures (Lee Hower) and some game industry veterans including Mark Jung (former CEO of IGN/Gamespy) and Jeff Natland (founder of Neteller)", said the company's blog.
"We plan to use the new funding to grow the team and continue to build towards the launch of our first product which we can't wait to share with gamers and game developers alike. We have something really special to share with the gaming world to help better monetise games, and we are thrilled to have both the support and validation of our concept from the venture community."
The start up still describes itself as in stealth mode but Atlas Venture's Jeff Fagnan spoke to TechCrunch about its plans to boost revenue for mobile devs.
"These underperforming mobile games are a virtual version of the merchandising and frictionless payment challenge that this team solved for the retail industry. This is a truly disruptive play as well, this time in online gaming."
Lookout founder Andrew Paradise added that when the company releases its SDK "we should be able to enhance revenue yield by an order of magnitude which will create intense developer loyalty."
Paradise recently put out a message on Twitter calling for gaming usability testers in the Boston area.