Mobile gaming "attacking consoles on their home turf"
Mobile gaming isn't so mobile, after all, as two separate studies show that mobile is played most at home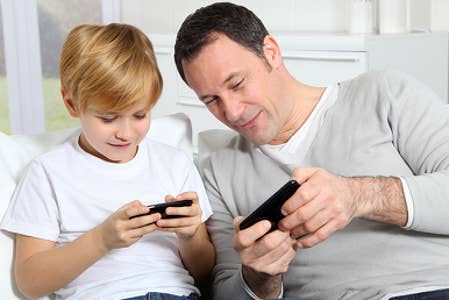 Game designers often look to make mobile titles more accessible in short bursts because conventional thinking tells you that people are playing games like Angry Birds while commuting or waiting in line, but two separate studies today have indicated that people actually play these games the most while at home.
MocoSpace surveyed over 15,000 gamers in February 2012 to gain understanding around where Americans like to play mobile games. An overwhelming 96 percent answered "at home," while 83 percent said "waiting at an appointment." While commuting was actually the third response at 72 percent.
Of those 96 percent who play at home, 53 percent said they play in bed, 41 percent said they play in the living room (couch), and five percent admitted to the bathroom (although we bet it's higher).
Interestingly, since much of the playing is happening at home, the duration of gaming sessions was found to be much longer too. This console-like engagement of mobile games revealed 52 percent of respondents playing over one hour per day and 32 percent playing over three hours daily. Employers should also keep a better eye on their staff, as 10 percent of respondents answered that they play mobile games for more than three hours while at work.
"This report should make every console gaming company nervous," said MocoSpace co-founder and CEO Justin Siegel. "Mobile gaming is not a companion to consoles, but rather it's attacking them on their home turf: the couch, the La-Z-Boy and even the bedroom."
In a separate study conducted jointly by games company Miniclip and mobile ad server MoPub, the results were quite similar. "Despite the no-strings-attached freedom of mobile devices, 44 percent of gamers are playing on their couch versus any out-of-home location, including time spent traveling or waiting," states the report.
"It's interesting to see that mobile games fueled by powerful smartphone and tablets are now competing for gamer time on the same couch where console gaming used to reign supreme," said Pietro Macchiarella, research analyst at Parks Associates. "The growth in tablet penetration will have an enormous impact on the size of the mobile gaming market."