Mobile gamers will soon outnumber PC players in China
Niko Partners finds that China's explosive mobile growth will continue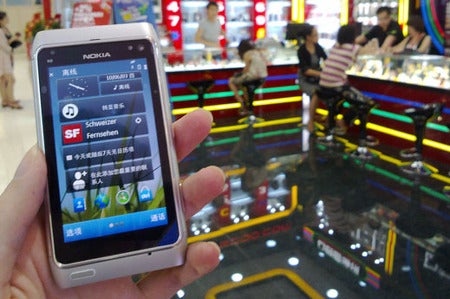 According to a report by market research firm Niko Partners, the number of mobile players will soon exceed the number of PC players in China. In the China's Mobile Games Market 2012 report, Niko estimates that the number of mobile gamers in the region will reach 192 million this year.
The firm believes the market is still growing and will continue to rise as 3G data use and smartphone ownership becomes more widespread. Niko Partners expects China's annual mobile game revenue to hit $3.6 billion in five years, an six-fold increase over $600 million in 2011.
"Mobile games and web-browser games are the two buzzword segments in China's games market this year, and Chinese game companies are racing to deliver their games on multiple platforms to satisfy gamer demand in every way possible," said Niko Partners managing partner Lisa Cosmas Hanson.
[Via VentureBeat]