Mobile game market growth, opportunity
Rapid growth continues, and the [a] list daily looks at the numbers and what lies ahead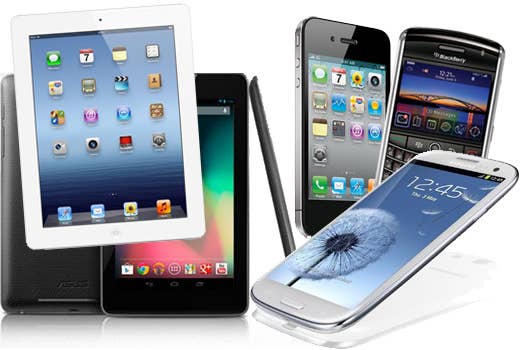 Tablets are over 300 million this year. Smartphones are hitting the 1 billion unit mark. The mobile device market has put substantial computing power - and game-playing capability - in the hands of over 1 billion people in just a few short years, and rapid growth continues. Tablet sales grew 60 percent worldwide in the last quarter versus the previous year, according to IDC. Smartphone shipments grew by 50 percent worldwide in the last quarter, according to Canalys. Given the size of the market already, that's amazing.
Almost 50 percent of US households with broadband access have at least one tablet, and that number is growing fast. Apple has lost some its market share in the tablet market (down 14 percent in the last quarter), but new product releases may erase that decline. Android is gaining share worldwide due to its array of lower-cost options. India, for instance, has overtaken Japan to become the third-largest smartphone market, and those are all Android-powered phones.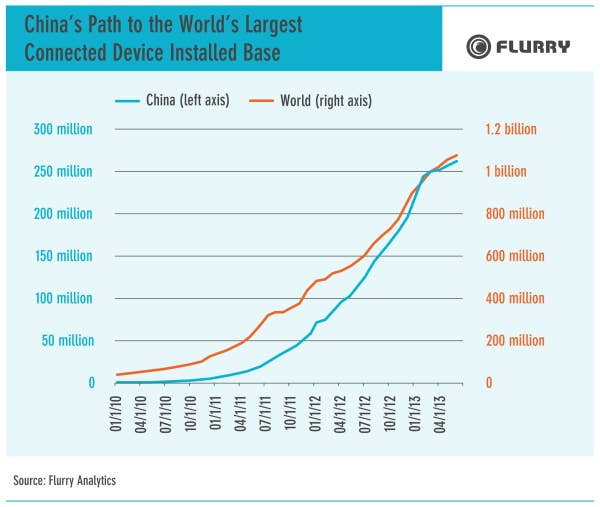 While iOS still generates twice as much app revenue as Android, that gap is narrowing. Fragmentation and market addressability continues to be an issue for Android, but every large mobile developer is creating games for both iOS and Android, and usually optimizing for both tablets and smartphones. It just doesn't make sense to pass up the opportunity to make good money on both platforms. Sadly, Blackberry and Windows Phone continue to be a non-factor for games, since their market shares are hovering around 2 or 3 percent apiece. They need to reach double digits to even begin to be a consideration for large game developers.
Smartphone and tablet games have become some of the best moneymakers in the game industry. Puzzle & Dragons is generating some $4.5 million per day, and has brought in $763 million in revenue during the first six months of the year. Supercell is on pace to bring in over $900 million this year from two tablet games. Those are numbers approaching the revenues of the best AAA console and PC games, but with roughly twice the profit margins. Only the top games can expect to clear $1 billion in revenue in a calendar year. With the continued strong growth of mobile devices, we should expect $1 billion in revenue from the top mobile games to be achieved in the next year.
It's no wonder that all game publishers are taking mobile into consideration, and many are shifting some or even all of their development efforts in that direction. The market is still in many ways very young. Hardware adoption seems set to continue strongly for at least several years. However, most of the games that have generated the highest revenue have been casual games. We are starting to see deeper games (like Supercell's Clash of Clans) generating substantial revenue, but there is great potential ahead for genres that have proven successful on consoles and PCs but have not yet been big winners on mobile.
Read the rest of this analysis, including what genres have the biggest opportunity, on our sister site the [a] list daily.