Mobcrush scores $10m in funding - report
Mobile livestreaming service hits jackpot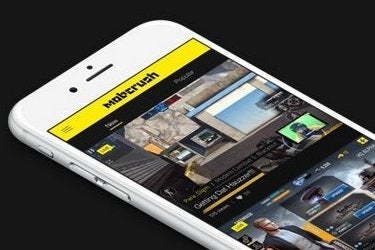 Mobcrush, the "community focused service that offers the best way to stream and watch mobile gameplay" has reportedly just secured $10 million in new funding.
Techcrunch broke the news and also reports that Kleiner Perkins participated in and possibly even led the funding round. The $10 million would go very nicely with the $4.9 million the company raised in May from a round that inlcluded Raine Ventures, First Round Capital, Lowercase Capital and CrunchFund.
"Mobcrush does not comment on rumors or speculations about our financing," CEO Royce Disini told the site.
"We're focused on our execution, excited about our growth and the big opportunity for mobile game live streaming, and have added [three] key hires from Apple, Google and Microsoft to help accelerate our growth."
Last month the company appointed former Apple App Store game lead Greg Essig and former Google Play games lead Koh Kim as co-heads of business development and Eric Doty, former Xbox veteran, as senior director of community and content partnerships.
The company was founded in August 2014 and recently revealed on July 23 it broke records for views of a single mobile stream. When BenTimm1 streamed Supercell's Boom Beach users viewed over a million minutes of livestreaming, resulting in 20,000 concurrent viewers and 114,000 views.
We've reached out to Mobcrush's representatives for more details.