Mirror's Edge, Mega Man TV shows moving forward
Endemol Shine acquires rights to EA action game as Dentsu and DHX Media partner on new show for Capcom's Blue Bomber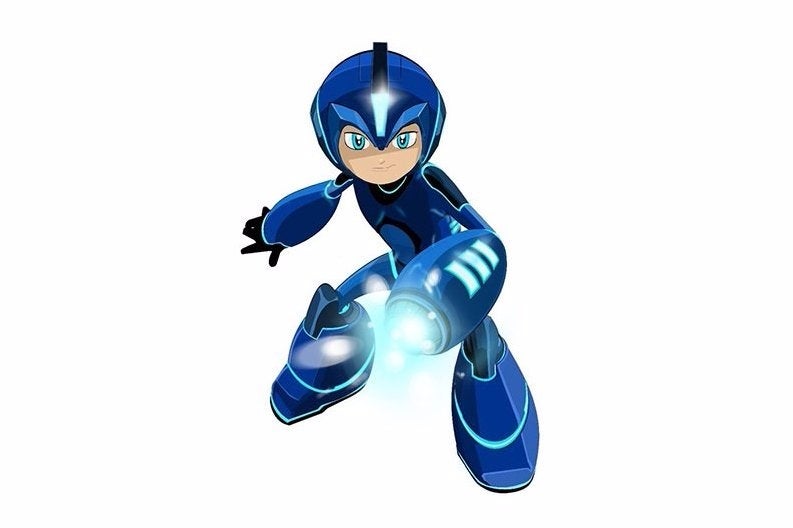 Video games have been at home on TVs since the days of the Magnavox Odyssey, but they're increasingly making themselves at home on TV programming schedules as well. Mirror's Edge and Mega Man are the latest franchises ready to receive the TV treatment.
Yesterday, Deadline reported that Endemol Shine Studios had reached a deal with Electronic Arts to make a female-led action series based on the Mirror's Edge games. Endemol Shine Studios is the scripted division of Endemol Shine North America, which puts out shows like Big Brother and MasterChef. The scripted division has produced shows like AMC's Hell on Wheels and DirecTV's Kingdom.
"We clearly see Mirror's Edge as a franchise for the global TV audience," Endemol Shine Studios president Sharon Hall said. "It has a strong female protagonist, a wildly rabid fan base and a worldwide brand that Electronic Arts and EA DICE have done an amazing job establishing."
While the Mega Man TV series was announced by Dentsu Entertainment USA last year, the Japanese animation firm behind the Yoaki Watch and LBX series today announced that it is partnering with DHX Media (Teletubbies, Yo Gabba Gabba!) to develop, co-produce, distribute, and jointly manage the licensing for the series. Dentsu will handle distribution and licensing in Asia, with DHX handling those duties in all other territories, with an assist from Dentsu Entertainment USA in the US. The show is being executive produced by Man of Action Entertainment, which created Ben 10 and Generator Rex, as well as the Avengers Assemble and Ultimate Spider-Man cartoons.
"We're very excited to be working with Dentsu on Mega Man," DHX chief content officer Asaph Fipke said. "This is yet another deal born of our strategy of teaming up with leading companies on high-profile kids' brands that we can leverage across our platform of production, distribution, licensing and broadcast. We see this as an excellent opportunity to build on the rich legacy of the Mega Man video game series and introduce the famous boy robot to a whole new generation of kids worldwide."