Minecraft XBLA coming in May as part of "Arcade Next" promotion
The Xbox 360 version of Mojang's block-building hit is anchoring Microsoft's Xbox Live Arcade promotion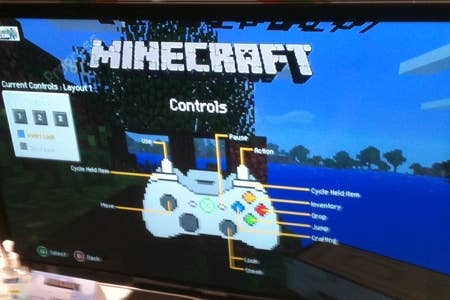 Xbox Live's Larry Hyrb has announced that May 9th is the official release date of Minecraft for Xbox Live Arcade (XBLA). The game will bookend Microsoft's "Arcade Next" promotion. Starting on April 18, the company will be releasing a new XBLA title once a week, ending with Minecraft's release on May 9th. The titles involved in the promotion are:
April 18 - Trials Evolution, 1200 Microsoft Points April 25 - Bloodforge, 1200 Microsoft Points May 2 - Fable Heroes, 800 Microsoft Points May 9 - Minecraft: Xbox 360 Edition, 1600 Microsoft Points
Hryb also announced that starting in April, all XBLA games will include up to 400 Gamerscore and 30 Achievements.