Mind Candy, Spilt Milk, Turbulenz to present at Develop Brighton
First raft of speakers announced for UK's South coast conference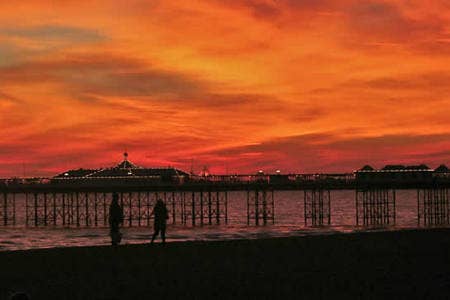 The first wave of speakers has been confirmed for the Develop in Brighton event this year, with Mind Candy, Turbulenz, Spilt Milk Studio, DICE, Sony and Microsoft all appearing on the bill.
The event, which takes place in Brighton on 10-12 July 2012, caters for the UK's development community, hosting a series of talks and networking events designed to bring the country's industry together to share knowledge.
19 Speakers have so far been confirmed for the show, with more to come.
"We're really excited about this year's conference programme," said Andy Lane, MD of organiser Tandem Events.
"As always, we aim to offer sessions that reflect what's current in the industry, from the imminent arrival of IPTV and its impact on gaming at Evolve on Tuesday, to the latest wave of indie games that are hitting the streets at the Indie Dev Day on Thursday."
The full list of announced sessions is below.
Evolve
HTML5 is a Gaming Platform for Today, Not Tomorrow; Gavin Shields, Turbulenz Limited
The Evolution of Casual Gaming and the Rise of IPTV; Jeff Coghlan, Matmi
30 Apps in 45 Minutes; Stuart Dredge, Journalist
Rising Sun or Fading Star? Dissecting Myths and Identifying Opportunities for Western Developers in Japan Today; Dewi Tanner, Freelance Developer
Business
Five Industry Pitfalls for 2013; Mark Gerhard, Jagex Games Studio
Broadcaster Lessons To/From the Games Industry; Colin Macdonald, Channel 4
Production
Pitching to Publishers:How to Impress and What to Avoid; Pete Smith, Sony Computer
Entertainment
Effective Data Analysis for Battlefield 3 Pre and Post Release; Brynjolfur Erlingsson, EA DICE
Coding
How HTML5 Can Power Your Game Production; Richard Hackett, Blitz Games Studios
Creating Scalable Game Servers and Tools in Scala, a Guide for Game Programmers; Mark Baker, Mind Candy
Augmented Reality on PS VITA; Diarmid Campbell, Sony Computer Entertainment Europe
Design
Designing a Game of Grand Strategy: Perspective on the Mechanics of Total War; James Russell, The Creative Assembly
Can Linear TV Ever Be Interactive? We Say Yes!; Josh Atkins, Microsoft Soho Studios
Art
Playing With Clay: Making Claymation Work in a Game; Iain Gilfeather, Fat Pebble
Finest Organic Produce: How To Make a Handcrafted Videogame; Gordon Midwood, Different Tuna
Indie
One Hour Tower; Andrew Smith, Spilt Milk Studios
Beat the Post-Launch Blues: Your Game is Out, What Now?; Rob Davis, Playniac
Education (new for 2012)
Specialise or Generalise? Lessons in Postgraduate Games Education from the National Film and Television School; Jon Weinbren, National Film & Television School
Why Games Courses Suck and What To Do About It; Daniel Livingstone, University of West of Scotland