Microsoft's Threshold brings operating systems together
Ballmer's 'One Microsoft' begins to take shape in Microsoft's Threshold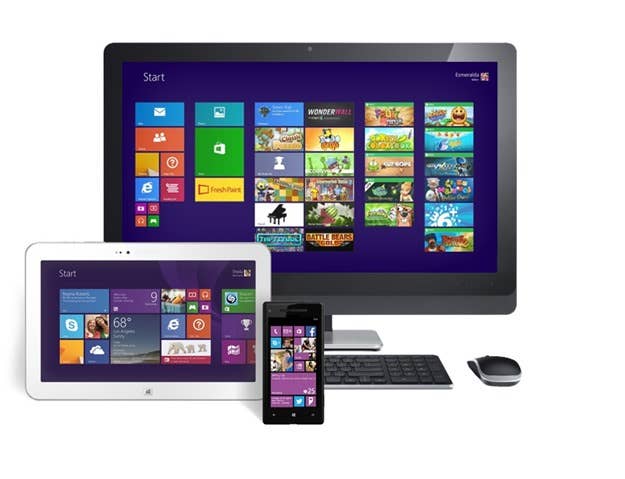 According to a report by ZDNET's Mary Jo Foley, Microsoft is planning its next wave of operating systems for spring 2015, codenamed Threshold. Threshold is intended to update all three Microsoft operating systems - Windows, Windows Phone, and Xbox One OS - and allow them to share common elements. All three operating systems already share a Windows NT core, but Microsoft is also looking to unify its app store and make the developer toolset on all three platforms similar.
Microsoft is also planning to support a set of "high value activities" across all platforms, including content/documents (Office), IT management (Intune), and decision making (Bing).
Outgoing Microsoft CEO Steve Ballmer mentioned these "high value activities" as a focus for the company in a memo to employees back in July. This was also when Ballmer laid down the company's "One Microsoft" strategy to bring all of Microsoft's products closer together.
Prior to Threshold being released, Microsoft still has further updates planned for Windows 8 and Window Phone 8 in 2014.
Anonymous sources told ZDNET that Microsoft executive vice president Terry Myerson mentioned Threshold in an internal email about plans for a unified operating-system engineering group. The company told ZDNET that it has no comment on "rumors and speculation."