Microsoft unveils Surface Pro 3
"This is the tablet that can replace your laptop," Panos Panay says of the new Surface, which has a 12-inch screen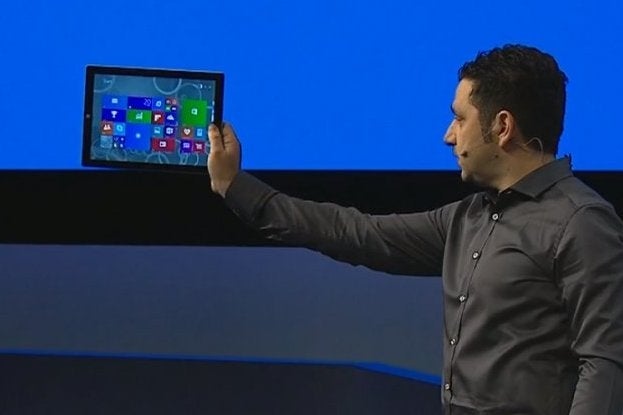 While some had been expecting a Surface mini, Microsoft today went in the other direction, announcing the Surface Pro 3 at an event in New York City. The new Surface has a 12-inch screen (compared to the last tablet's 10.6-inch screen) and the company's touting it as a tablet that can finally replace your laptop completely.
Panos Panay, the head of the Surface team, pointed out that 96 percent of people who own an iPad also own a laptop. With the new Surface Pro 3, Microsoft believes it's the only portable computing device you'll need.
At 9.1 mm thin, the Surface Pro 3 is thinner than the last Surface and it weighs 800 grams, which is lighter than a Macbook Air. It runs on the new Intel Core i7 chip and has a silent fan. It also supports external displays and 4K monitors. The Surface Pro 3 goes on sale tomorrow, starting at $799, and will come in three different processor speeds.
Thanks to BusinessInsider.