Microsoft to release new 360 wireless wheel
U-shaped racing controller to cost $60, launching with Forza 4
Microsoft has announced a new official Xbox 360 controller - the Wireless Speed Wheel.
The unusual U-shaped controller will be released in October, apparently timed to coincide with the release of the Xbox 360's flagship racing title Forza 4.
The wheel will be compatible with that and all other car games out of the box, though there will be "limited functionality in some games."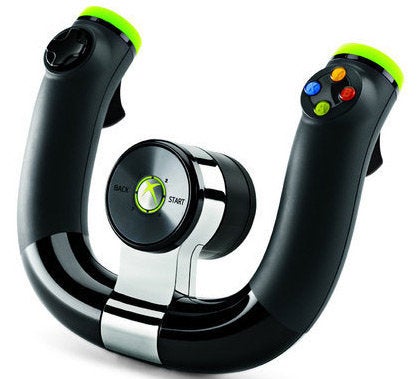 Headline features for the controller include haptic feedback, triggers for acceleration and braking and "green bands of lights on each handle to provide visual cues."
European pricing has yet to be revealed, but it will carry a $59.99 tag a launch in the US.