Microsoft testing game streaming service
Reported service streams Xbox games to Windows and Windows Phone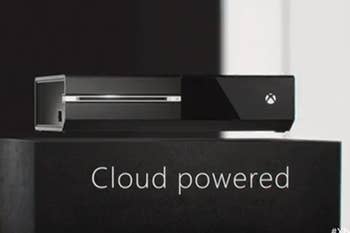 Microsoft is testing its own cloud-based game streaming service, according to a report by The Verge. The service is aimed at bringing Xbox platform games to Windows devices. Anonymous sources said that Microsoft demonstrated streaming Halo 4 for Xbox 360 to the Windows Phone-based Lumia 520 and a Windows PC.
This service would be Microsoft's answer to Sony's planned Gaikai streaming service, which will allow users to play PlayStation 3 games on PlayStation 4. According to the report, the service hasn't been branded yet and is just a prototype at this stage. Microsoft already has a strong cloud service in the Windows Azure platform and infrastructure.
In an interview with GameSpot, Microsoft senior director of product management and planning Albert Penello said that using Microsoft's cloud to enable backwards-compatibility on the Xbox One was possible.
"There are so many things that the servers can do," said Penello. "Using our Azure cloud servers, sometimes it's things like voice processing. It could be more complicated things like rendering full games like a Gaikai and delivering it to the box. We just have to figure out how, over time, how much does that cost to deliver, how good is the experience."