Microsoft Solitaire, three others join World Video Game Hall of Fame
Super Mario Kart, Mortal Kombat, Colossal Cave Adventure also among Strong Museum's 2019 inductees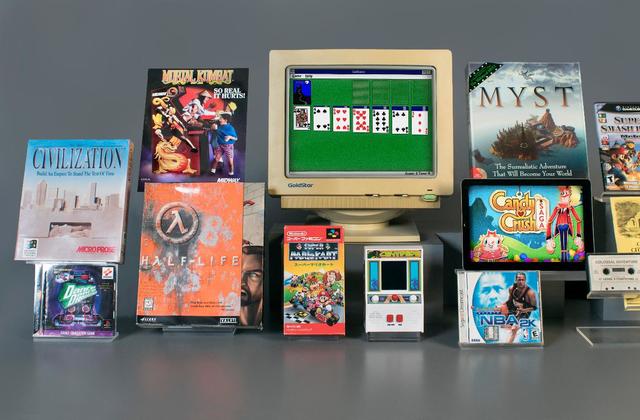 Today, The Strong National Museum of Play announced the four 2019 inductees for its World Video Game Hall of Fame: Microsoft Solitaire, Colossal Cave Adventure, Mortal Kombat, and Super Mario Kart.
This is the fifth class of inductees since the museum began its Hall of Fame project in 2015. Other notable members include World of Warcraft, Tetris, The Legend of Zelda, Final Fantasy VII, Pac-Man, Pong, and Super Mario Bros.
Finalists for this year that did not make it into the Hall of Fame included Candy Crush Saga, Centipede, Dance Dance Revolution, Half-Life, Myst, NBA 2K, Sid Meier's Civilization, and Super Smash Bros. Melee.
The games are selected via a multi-stage process that begins with publicly submitted nominations that are eventually judged by a group of journalists, gaming scholars, and other industry and gaming culture experts. The final inductees are chosen based on their status as icons, their longevity, geographical reach, and influence on gaming, culture, entertainment, and society.
Nominations for next year's inductees are already open on the Strong Museum's website.