Microsoft reportedly prepping 'Xbox TV'
Sources say low-cost Windows 8-powered box will stream media, play casual games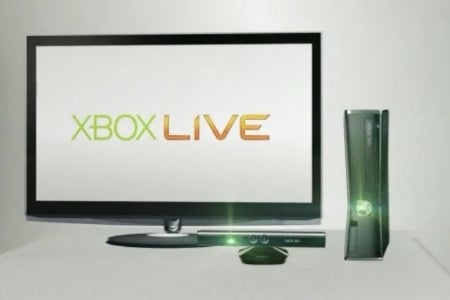 Microsoft might be working on an Xbox that doesn't play Xbox games. The Verge is attributing sources familiar with Microsoft's plans for word that the company is planning to release what it calls an "Xbox TV," a set-top box that will give users access to Xbox Live entertainment services, but will only feature limited support for casual games.
Described as part of a two-SKU next-gen strategy, the low-cost alternative to the next proper Xbox will run on Windows 8, and focus on an "always-on" experience that lets users go from sleep mode to watching their favorite shows almost instantly. The Xbox TV is expected to be out by next holiday season.
This may just be one of many upcoming steps beyond the console gaming realm for the Xbox brand. Microsoft is also reportedly interested in delivering full Xbox Live services to mobile phones, and is looking into teaming with TV manufacturers to have Xbox Live built into new sets.
This isn't the first time a two-SKU casual/hardcore approach to the next Xbox has been floated. Reports that Microsoft was considering a pared down version of the Xbox to be positioned as a set-top box perhaps with Kinect compatibility first surfaced a year ago this week. That system would supposedly leave out features like an optical drive, hard disk, and backward compatibility, all of which would be included in the more expensive Xbox SKU aimed at the core gamer crowd.