Microsoft reportedly paid $600k to put Cooking Simulator on Game Pass
The figure corresponds to 22% of Big Cheese Studio's total net profits for last year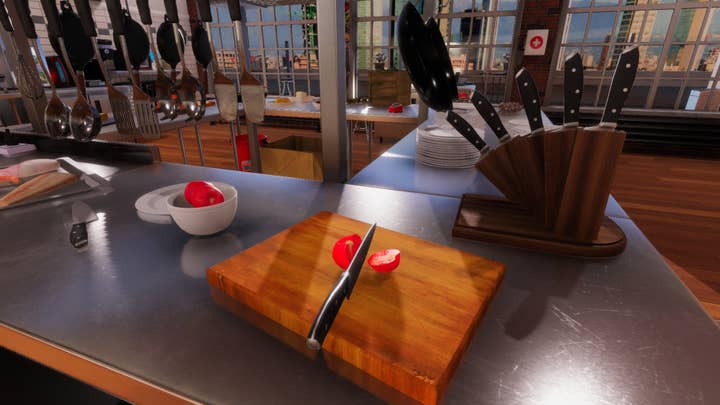 Microsoft spent $600,000 to bring Big Cheese Studio's Cooking Simulator to Xbox Game Pass, according to a recent filing.
As spotted by Twisted Voxel, the platform made a one-off payment to publish the title on its subscription service.
That figure was reportedly equal to 22% of the developer's net profit from the last fiscal year. The filing goes on to say that the Game Pass agreement "will significantly affect the company's revenues."
Cooking Simulator was added to Xbox Game Pass this month, as part of the platform's regular rotation of games. It originally launched in June 2019, and Big Cheese Studio claims it has sold over 700,000 copies of the game to date.
In a 2020 interview with The Verge, Phil Spencer shared some insight into how developers are compensated for bringing their products to Game Pass, but the deals differ wildly.
"Our deals are, I'll say, all over the place," Spencer said at the time. "That sounds unmanaged, but it's really based on the developer's need."
"[In] certain cases, we'll pay for the full production cost of the game. Then they get all the retail opportunity on top of Game Pass. They can go sell it on PlayStation, on Steam, and on Xbox, and on Switch. [...] Sometimes the developer's more done with the game and it's more just a transaction of, 'Hey, we'll put it in Game Pass if you'll pay us this amount of money.'"