Microsoft releasing Surface Pro on Feb 9
Microsoft next shot in the tablet wars is coming next month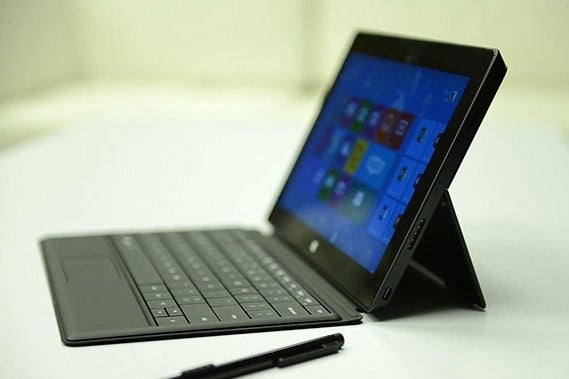 Microsoft announced the release date of its "Surface Windows 8 Pro" tablet today: February 9, 2013. The tablets will be launching in the United States and Canada, with product being available in Best Buy, Staples, and Microsoft Stores.
The tablet features a 10.6-inch, 1920x1080 resolution multi-touch screen powered by Intel's Core i5, 4GB of RAM and up to 128 GB of internal storage. The cheapest model will set you back $899, not counting an additional Touch Cover or Type Cover.
No release date for the tablet in the United Kingdom was given.
Microsoft also announced the under-performing Surface Windows RT will be coming to additional markets, including Austria, Belgium, Denmark, Finland, Ireland, Italy, Luxembourg, the Netherlands, Norway, Portugal, Spain, Sweden and Switzerland. UBS AG analyst Brent Thill cut his estimate of Surface RT's fourth quarter sales to 1 million, according to Bloomberg.
Will round two go better for Microsoft than round one did?