Microsoft matches Sony on Xbox One Japanese pricing
Console priced at ¥39,980, Kinect not mandatory at launch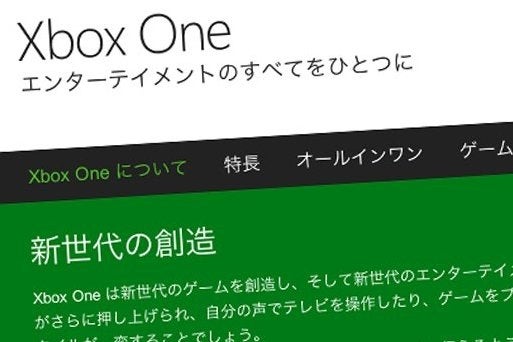 Microsoft has revealed its pricing strategy for the Xbox One in Japan, and it will be offering a Kinect-free version from day one.
The console-only Xbox One will cost ¥39,980 ($393), while a bundle with Kinect will retail for ¥49,980 ($491). The price of the console is in line with Sony's pricing of the PlayStation 4.
At present, no specific date or price has been attached to the KInect as a separate purchase, though Microsoft Japan has indicated that it plans to release the peripheral this year.
There will be 41 games available for the Xbox One when it launches in Japan on September 4 this year. That includes established titles like Titanfall, Forza 5 and Dead Rising 3, and incoming products like Insomniac's Sunset Overdrive, Capy Games' Below and Swery 65's D4.
In April, Microsoft confirmed that 48 developers had committed to developing games for the platform in Japan.