Microsoft lists Surface starting at $499
Online store posts prices up to $699 for 64GB model with keyboard cover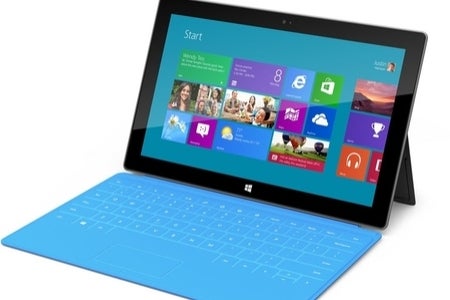 With the Surface tablet expected to launch later this month, Microsoft is running short of time to announce its pricing plans. The company may have accidentally tipped its hand today, as VentureBeat is reporting that the official Microsoft Store website posted (and then pulled) prices for the Surface RT tablets in several variations.
The least expensive option clocked in at $499 for a 32GB Surface on its own, or $599 for the same unit with a black keyboard Touch Cover. For those who want a little more memory, a 64GB version of the Surface with a black Touch Cover was also offered for $699. Touch Covers in a variety of colors were listed on their own for $119, and the slightly thicker Type Cover alternative was priced at $129.
All three models of the tablet were advertised as preorders for delivery by October 26. That falls in line with a Microsoft SEC filing that said it would begin selling Surface tablets alongside the October 26 launch of Windows 8.
While the Surface RT dates and prices were tipped, there was no such listing for Surface tablets running Windows 8 Pro. Microsoft has said those tablets, which will run on Intel chips and have options for more memory, will arrive a few months after the Surface RT debut. As for pricing, they are expected to sell for as much as $1,000.
UPDATE: Microsoft has since put the official product page back online, with all the prices and options the same as previously reported.