Microsoft joins Climate Leadership Council
Company becomes first tech organization to join controversial group pursuing carbon fees, legal immunity for oil giants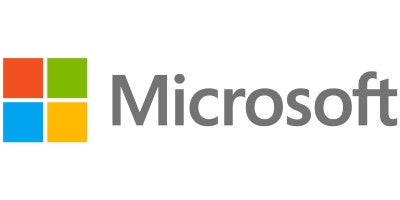 Microsoft has become the first tech company to join the Climate Leadership Council (CLC), a conservative-led policy institute made up of business and environmental organizations working toward climate change policies and solutions.
The CLC centers its work on a four-pillared "Carbon Dividends Plan," which includes a gradually increasing fee (proposed to start at $40 per ton) on refineries, mines, and other fossil fuel entry points. However, it also includes support for protecting companies from lawsuits centered on past carbon emissions, and the elimination of a number of carbon mitigating regulations such as the already-in-jeopardy Clean Power Plan.
The organization's proposed actions have been met with some criticism both due to a concern that the carbon fees would be offloaded to consumers, and due to the legal immunity they would potentially grant the country's largest fossil fuel users.
Other participating members include AT&T, General Motors, Johnson & Johnson, Pepsico, oil giants BP, ExxonMobil, Shell, Total, and ConocoPhillips, and organizations such as Conservation International and the World Wildlife Federation.
Microsoft said it joined the CLC to support the proposed carbon fee. Speaking to The Guardian, Microsoft chief environmental officer Lucas Joppa added that the company wants to help accelerate policy action on climate change, as well as participate more actively in what that policy is.
"There are a lot of details involved and we are interested in being part of the conversation," Joppa said when asked about the plan's potential to grant fossil fuel producers legal protections. "The devil is in the detail. We are looking to take an inclusive approach. We need to transition away from the use of fossil fuels but that isn't going to happen without the inclusion of the fossil fuel sector."