Microsoft is developing its own smartphone - report
Sources claim that new phone could launch if Windows Phone 8 fails to perform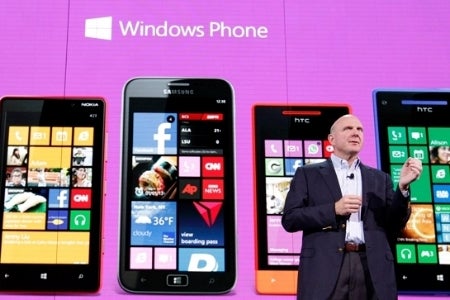 Microsoft is following up the launch of its Surface tablet with the production of its own smartphone, the Wall Street Journal Reports.
According to inside sources, including some of Microsoft's parts suppliers, the company is working with component manufacturers in Korea and China to finalise the hardware. As such, specific details are in short supply, though Microsoft is believed to favour a 5-inch screen - substantially larger than market-leading devices like the iPhone 5 and Samsung Galaxy SIII.
Microsoft has struggled to make a dent in the highly lucrative but fiercely competitive mobile market with its Windows Phone OS. The launch of Windows 8 is regarded as a clear step towards an ecosystem in which mobile devices play a major role, though at present Microsoft's presence in the smartphone market is limited to partnerships with HTC and Nokia.
According to the Verge, which cites separate sources, a "Surface phone" is a back-up plan should Windows Phone 8 under-perform on partner devices.