Microsoft/Intel looking to drop iPad market share under 50 percent
Windows 8 is Microsoft's big play to stop Apple's tablet dominance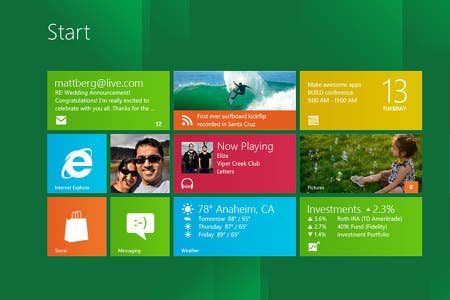 Microsoft is hoping Windows 8 will push Apple's iPad market share under 50 percent worldwide by 2013. Apple's tablet currently has a 70 percent share, but Taiwan-based manufacturers have told DigiTimes that consumers could expect 32 different Windows 8 tablets.
These tablets will be coming from vendors like Hewlett-Packard, Dell, Lenovo, Acer, Asustek Computer and Toshiba, many with either Windows 8 or the newly-renamed Windows RT for ARM processors. Intel has been working with Microsoft and OEMs to provide its new Ivy Bridge processors for Windows 8 tablets. The Ivy Bridge tablet platform is currently code-named Chief River, with Intel also aiming the platform at MacBook Air-style ultrabook PCs.
"You are looking at an evolutionary step," Mercury Research analyst Dean McCarron told PCWorld about Intel's plans for the platform. "Particularly in the x86 space, the evolution is more the convertible-type design where the keyboard is an optional piece."
Can Microsoft's new OS dethrone the tablet king?