Microsoft exploring "hundreds" of TV concepts
Phil Spencer promises new announcements on Xbox One entertainment soon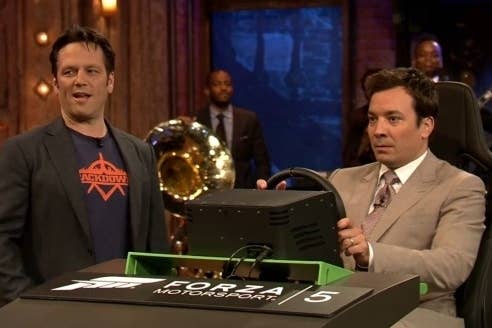 Speaking at TGS head of Microsoft Studios Phil Spencer has revealed the company has more than just a Halo spin-off up its sleeve when it comes to television on Xbox One.
"They have literally hundreds of ideas that they are incubating right now," he said of the LA studio in an interview with Bloomberg.
"We will have some new announcement for TV shows coming pretty soon."
He also promised more international sports would get the Xbox One interactive treatment.
"We believe sports is a very interesting category globally."
Microsoft announced the Steven Spielberg Halo series back in May, while Microsoft's president of entertainment and digital media Nancy Tellem was rumoured to be taking meetings with big name entertainment executives like CBS chief Les Moonves, Sony TV boss Steve Mosko, and WME co-CEOS Ari Emanuel and Patrick Whitesell.