Microsoft confirms Xbox Entertainment Studios closure
[UPDATE] Development of Remedy's Quantum Break will continue as normal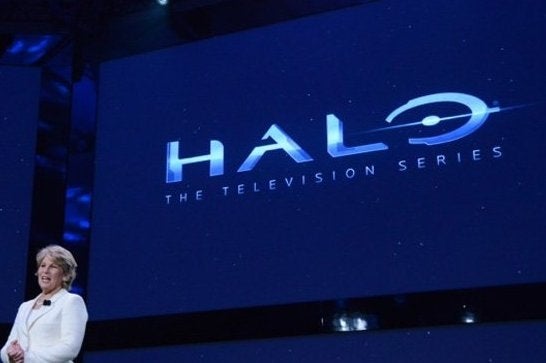 Update: Despite the decision to close Xbox Entertainment Studios, work on Remedy Entertainment's hybrid IP Quantum Break will continue as normal.
In a note sent to Polygon, Microsoft confirmed that Quantum Break, "will be released next year and the game and show both remain on track." Remedy's bold concept blends both game and TV show with the story arc playing out across both media. So far, further details have been relatively thin on the ground, but Remedy has pledged to reveal more at Gamescom in August.
Original Story: Microsoft's Phil Spencer has confirmed that its Santa Monica operation, Xbox Entertainment Studios, will be closing as part of the recently announced restructuring plan.
"As part of the planned reduction to our overall workforce announced today and in light of our organization's mission, we plan to streamline a handful of portfolio and engineering development efforts across Xbox. One such plan is that, in the coming months, we expect to close Xbox Entertainment Studios," he said in a memo to the Xbox team.
"I am pleased that Nancy [Tellem], Jordan [Levin] and members of the XES team remain committed to new, original programming already in production like the upcoming documentary series 'Signal to Noise' whose first installment takes on the rise and fall of gaming icon Atari and of course, the upcoming game franchise series 'Halo: Nightfall,' and the 'Halo' Television series which will continue as planned with 343 Industries. Xbox will continue to support and deliver interactive sports content like 'NFL on Xbox,' and we will continue to enhance our entertainment offering on console by innovating the TV experience through the monthly console updates."
The studio has around 200 employees. Sources told Re/code that the operation was "disorganized" and "lacked a fully fleshed-out business model."
Xbox Entertainment Studios was initially touted as an important part of Xbox's future entertainment offering and signed up big names like Steven Spielberg and Ridley Scott.
Also promised were collaborations with UK broadcaster Channel 4, Stoopid Buddy Stoodios and an adaptation of the Warren Ellis novel Gun Machine.