Microsoft backs children's charity
Right To Play to receive $1 million in products and funding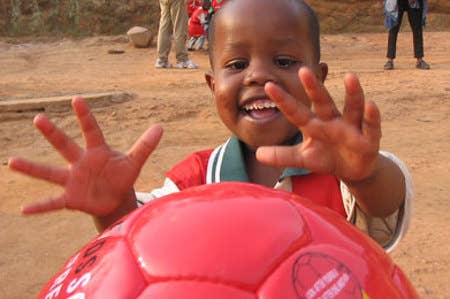 Microsoft has pledged $1 million in funding and products, as well as its support to Canadian children's charity Right To Play.
"We're hugely excited by the Right To Play partnership," said Microsoft UK's head of retail sales and marketing Jonathan Grimes.
"Both organisations believe that active play through sport and technology can achieve a positive, inclusive and sustainable future for children. Microsoft is also deeply committed to improving lives and addressing difficult societal issues through technology, so we look forward to assisting Right To Play with their incredibly worthwhile work over coming months."
Microsoft will also promote the charity with Xbox Live promotions and branding in Kinect Sports: Season Two Basketball DLC, as well as other initiatives in the coming months.
"With Microsoft's support we will continue to improve the lives of so many children and to spread our message about the power of sport and play to transform lives," added the charity's Johann Olav Koss.
"Our programmes teach children important lessons through play about how to protect themselves from disease, how to resolve conflicts peacefully, how to be more tolerant. A simple game of tag is an opportunity to teach children that malaria is passed from person to person through mosquitoes. That Microsoft shares our belief in the value of play makes this partnership a perfect match."
Right To Play was founded in 2000 and is currently working with children in 200 countries.