Microsoft announces plans to be "carbon negative" by 2030
Company also plans to remove all its historical carbon emissions by 2050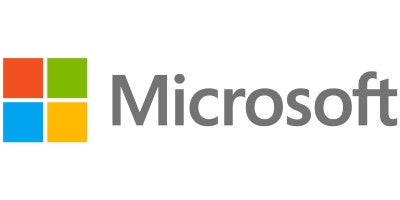 Microsoft has announced today that in order to combat the escalating threat of global warming due to excessive carbon emissions, it plans to become "carbon negative" by 2030, and to remove as much carbon from the atmosphere as it has produced since its founding by 2050.
In an official blog post, Microsoft emphasized the need for the world to reach 'net zero' emissions as soon as possible, effectively seeing humanity remove as much carbon as it emits each year. It adds that "those of us who can afford to move faster and go further should do so," announcing its plan for a new one billion dollar climate innovation fund to help accelerate global development of carbon reduction, capture, and removal tech.
"We are launching today an aggressive program to cut our carbon emissions by more than half by 2030, both for our direct emissions and for our entire supply and value chain. We will fund this in part by expanding our internal carbon fee, in place since 2012 and increased last year, to start charging not only our direct emissions, but those from our supply and value chains."
Outlining its plan in more detail, Microsoft projects that it will emit a total of 16 million metric tons of carbon this year: 100,000 tons from its direct activities (referred to as Scope 1), 4 million from its indirect activities such as the production of the electricity or heat used (Scope 2), and 12 million from all its other activities (Scope 3), such as business travel, emissions from its supply chain, and the life cycle of its products and the electricity it takes to use them (so, every time someone powers on an Xbox). The company acknowledges that while it has worked toward carbon neutrality since 2012, it had not considered carefully the emissions from Scope 3 emissions beyond business travel -- incidentally the largest source. It is now committing to carbon negativity for all three.
How will Microsoft get there? The company outlines a plan to shift to 100% renewable energy by 2025 for all its data centers, buildings, and campuses, to electrify its global vehicle fleet by 230, and to pursue International Living Future Institute Zero Carbon certification and LEED Platinum certification for its Silicon Valley Campus and Puget Sound Campus Modernization projects. Furthermore, it will phase in its existing internal carbon tax to cover Scope 3 emissions as well as 1 and 2 beginning this year, and next year will implement new programs to incentivize its supply chain to reduce all emissions.
Microsoft has also committed to speaking out on specific public policy issues toward reducing carbon efforts, including research efforts, removal of regulatory barriers to carbon-reduction tech, and both market mechanisms and transparency initiatives to help people make more informed carbon purchasing decisions.
"It won't be easy for Microsoft to become carbon negative by 2030," the post concludes. "But we believe it's the right goal. And with the right commitment, it's an achievable goal. We will need to continue to learn and adapt, both separately and even more importantly in close collaboration with others around the world. We believe we launch this new initiative today with a well-developed plan and a clear line of sight, but we have problems to solve and technologies that need to be invented. It's time to get to work."