Microsoft aims for Japan with Xbox Live promotion
With a new console on the horizon, Microsoft takes another shot at Japan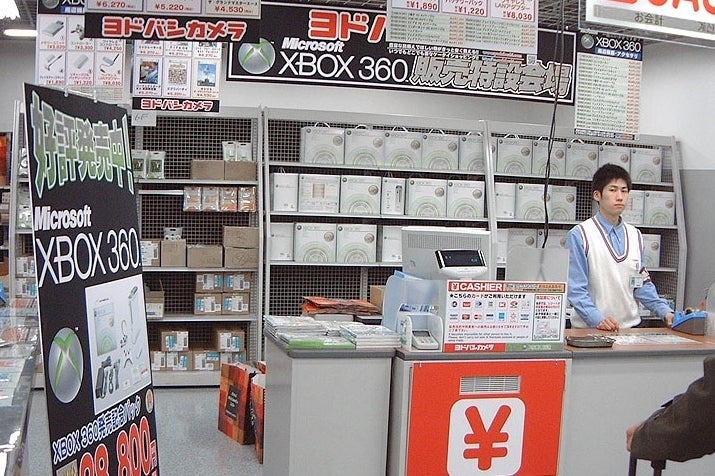 Microsoft is running a new Xbox Live promotion in Japan, according to a report from Siliconera. The promotion, Aim to Do It! One Million Hours, will give Xbox Live Silver and Gold users free Microsoft points for playing certain titles between April 20 and June 19. If the region spends 300,000 cumulative hours on Xbox Live, Gold members will receive 100 MSP, while Silver members will receive 10 MSP. At 500,000 hours, Gold nets 200 MSP and Silver gets 20 MSP. Finally, at 1,000,000 cumulative hours, Gold members will receive 400 MSP and Silver members will get 30 MSP.
The following titles count towards the campaign:
Battlefield 3
Forza Motorsport 4
Forza Horizon
Halo 4
Dance Central 2
Skyrim
Gears of War Judgment
Crysis 3
Far Cry 3
Call of Duty: Black Ops 2
Bioshock Infinite
Borderlands 2
Tomb Raider
Resident Evil: Revelations
Resident Evil 6
Ninja Gaiden 3: Razor's Edge
Caladrius
Dodonpachi: Saidaioujou
Child of Eden
Monster Hunter Frontier/Frontier G
Microsoft has never had a strong foothold in the region. In a recent interview with IGN, Comcept boss Keiji Inafune said that the Xbox may have been crippled from the beginning, due to the console not being a Japanese product.
"Probably one of the reasons is because PlayStation is a domestic brand in Japan," he said. "When you see two products with similar features and one is from your own country and the other is from foreign countries, it's easy to pick the one from your own country. From this perspective, Xbox is made by Microsoft in the US, so it's not a domestic product. It's only natural that you want to support your domestic products. If there were more Xbox-exclusive games out there, things may have been different, but usually a title is developed for multiple platforms so that's not the case."
This promotion is one way for Microsoft to improve its current standings in Japan, but at this point Sony's PlayStation 3 already has a commanding lead. At the very least, the promotion could change the sentiment from Microsoft's next Xbox.
"Microsoft's Japan promotion is quite unique, but without being able to drop price on its software or hardware, Microsoft has few options to correct their Japan performance. Microsoft could have simply increased its marketing and retail presence. Large media companies tend to throw money at their problems, so I admire Microsoft for at least speaking directly to gamers in Japan," EEDAR analyst Jesse Divnich told VentureBeat.
"The promotion is likely to increase Xbox 360 engagement in Japan, which should trickle down into sales, but given PlayStation 3's five-times lead over the Xbox 360 in Japan, I doubt that this promotion will shift the tides anytime soon. But from Microsoft's point of view, it is certainly worth the effort."