MGS V sells 6m, pushes Konami digital profits up by 150%
Sales and profit up across group, but digital entertainment shines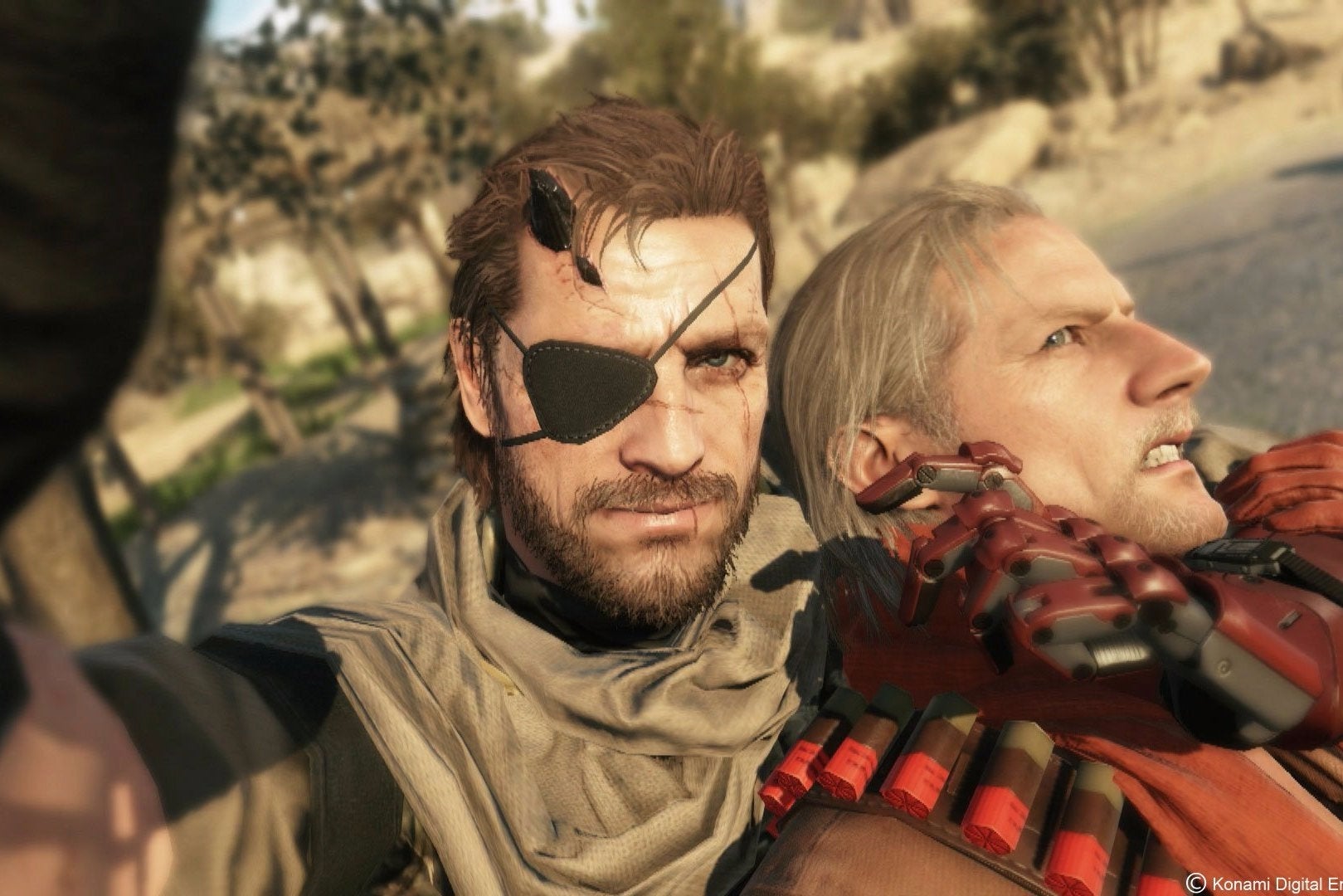 Konami's most recent financial figures, illustrating the company's last nine months, have revealed a total of six million global sales for Metal Gear Solid V, including digital copies. That figure helped to push sales for the digital entertainment division up to 93.4 billion Yen for the nine months ending December 31, 2015, up from 67.9 billion yen the year prior. Profit for the sector was listed at 25.5 billion yen, a significant increase on the 10.7 billion booked for that period in 2014.
The latest PES release was also recognised as a significant seller, as was mobile title Jikkyou Pawafuru Puroyakyu. Elsewhere in the business, Konami's health clubs and Pachinko business saw slight contractions, with minor growth in gaming systems.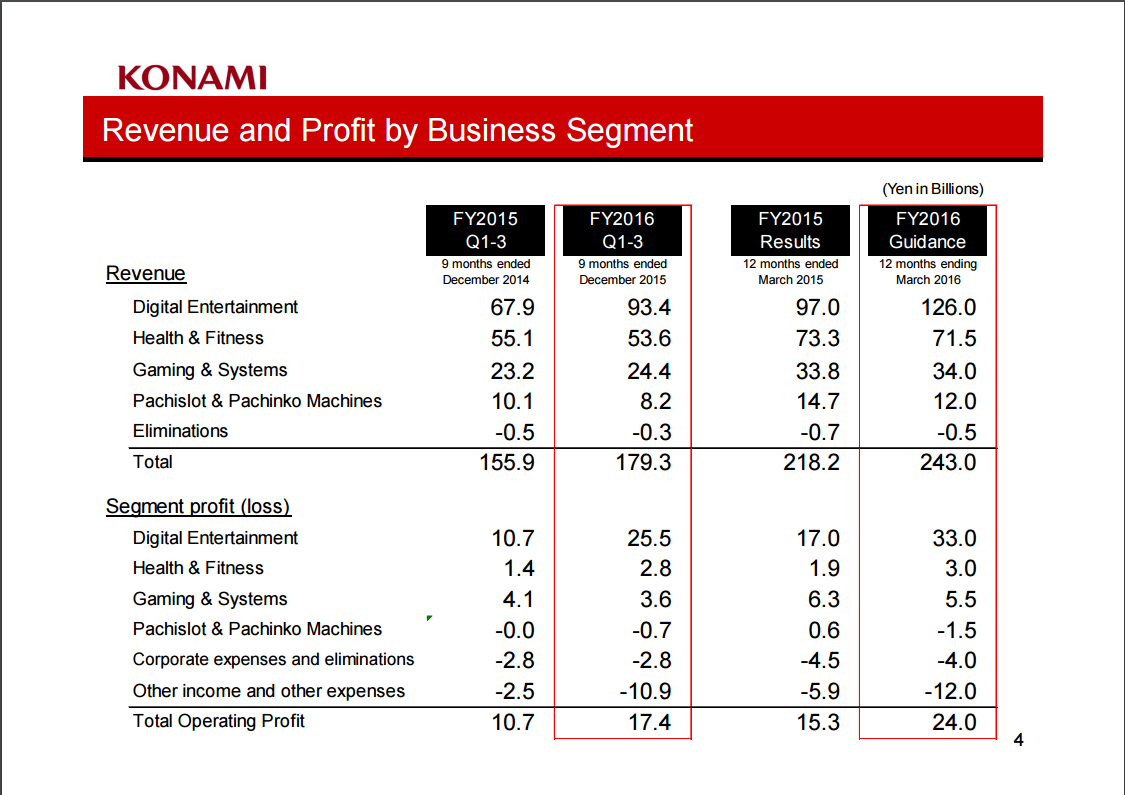 "In Digital Entertainment business, the mobile game 'JIKKYOU PAWAFURU PUROYAKYU' continued to enjoy steady sales," read the accompanying notes. "In addition, we released 'METAL GEAR SOLID V: THE PHANTOM PAIN' and 'PES 2016 - Pro Evolution Soccer,' the latest global titles in the METAL GEAR and Pro Evolution Soccer PC/console game series. These factors resulted in increases in revenues and operating profit compared to the same period in the previous year."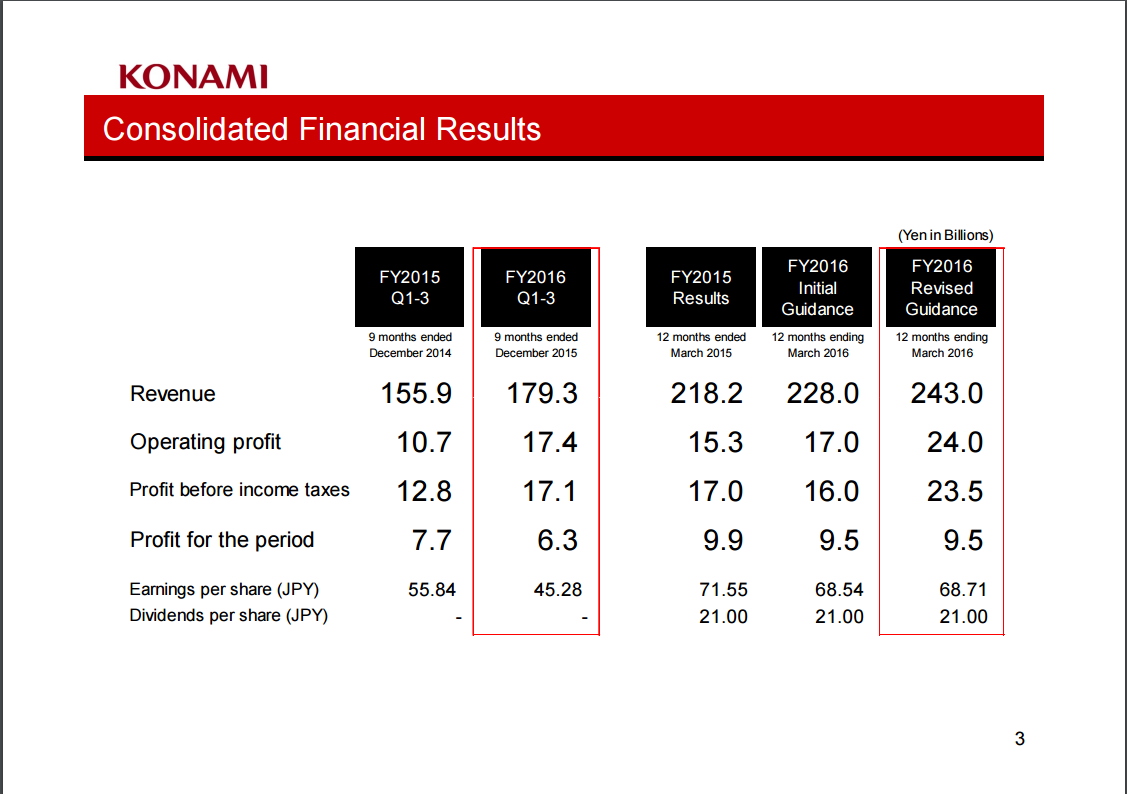 The impact of MGS V is especially poignant given the less than amicable departure of Hideo Kojima towards the end of last year, with Konami seemingly prepared to abandon all but the biggest of its AAA console projects as its best-known designer left. That, combined with several stories which painted grim pictures of the employee treatment at the firm, made 2015 a difficult year for the publisher. On the strength of this report, it was a more successful year financially than in terms of brand management, but it remains to be seen how much of that PR fallout is yet to hit the balance sheet.