Megaupload raid video surfaces online
Shows police storming home of founder Kim Dotcom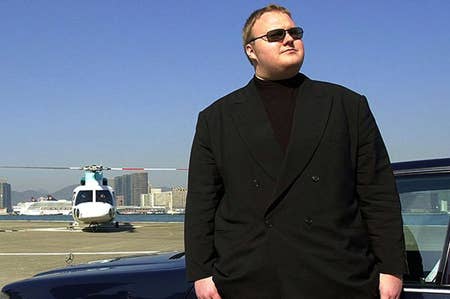 6 months ago the US government closed file sharing site Megaupload, and now the video of the subsequent raid on founder Kim Schmidt's home is available online.
Featuring police dogs and helicopters, the New Zealand raid shows the seriousness of the case against Schmidt, also known as Kim Dotcom.
In collaboration with the FBI around 70 officers raided 10 different properties linked with the file sharing website, which is believed to have made around $175 million for its founders.
"The FBI contacted New Zealand Police in early 2011 with a request to assist with their investigation into the Mega Conspiracy," said DI Grant Wormald of New Zealand's Organised & Financial Crime Agency at the time.
"All the accused have been indicted in the United States. We will continue to work with the U.S. authorities to assist with the extradition proceedings."