Meet Portal - The UK-based creative agency that's big in Sweden
We speak to award winning commercial creative director Josh Heaton on his global marketing creative agency Portal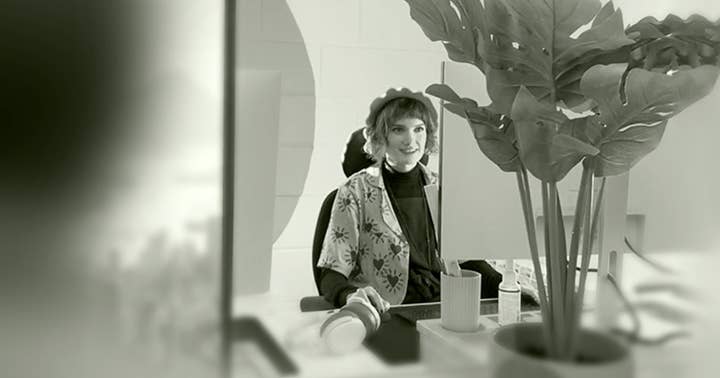 If you say the name Portal to most people in the games industry, what will jump to mind is Valve's classic first-person puzzle series.
But for some of the leading developers and publishers in Sweden, they might think of the UK-based marketing creative agency led by Josh Heaton.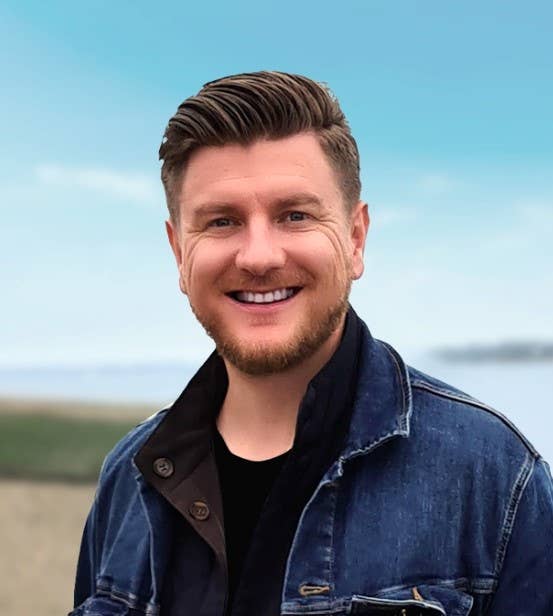 Heaton is a familiar face to the team here at GamesIndustry.biz. He ran Gamer Creative, which was the multi award nominated in-house creative agency of our parent company and produced many impressive ad campaigns for publishers such as Sega, Creative Assembly and more… some you might have seen on our sister site, Eurogamer.
In 2019, Heaton formed Portal with his partner Elouise Godwin, another of our industry's talented creatives, and despite being based in West Sussex, England, the team has found fame for its branding and marketing work in Sweden, particularly amongst developers and publishers such as Paradox, Fatshark, Avalanche Studio Group and Raw Fury.
"Portal's expertise, creativity, and professionalism have been instrumental in our success," says Hampus Erlandsson, who is head of Digital Marketing at Paradox Interactive.
Stephan Hentze Nielsen at Fatshark was equally praiseworthy: "Portal showed a large degree of understanding, flexibility and professionalism despite working with a condensed deadline."
Meanwhile, Ignacio Varas at Avalanche Studios Group used words such as "extremely attentive", "exceptional service" and "valuable partner" to describe the team.
So how come this British group of creative minds have made it so big in Sweden?
"The Swedish gaming market is fast-paced, young and growing, and there's a need for clarity and trust," Heaton explains. "The people that work there care about their IPs and we showcase that care back by producing great work, on time and keeping them in the loop the whole time. We've made some great friends along the way."
"Portal's expertise, creativity, and professionalism have been instrumental in our success"

Hampus Erlandsson, Paradox
Swedish success is great, but now Portal is eager to showcase itself to the rest of the world, including its home country of the UK. So what exactly do they do?
In short, Portal is a marketing creative agency that specialises in advertising, branding, trailers, video suites, key art, out-of-home placements… Basically, if it is creative, the team can make it come to life. Portal also works with or alongside media buyers and internal marketing teams to manage the creative elements of any campaign, ensuring success.
What makes them stand-out is that these are all games industry veterans. We've mentioned Josh and Elouise, but the team also includes Thomas Champion, Dean Smith and Andy Applecoe, who have together spent decades working specifically in the video games space.
"Although we only started in 2019… a bit like Kratos, we're older than we look," Heaton says.
"Combine the experience of our founders with that of our team and we've been doing this for decades. We've worked on many of the world's most recognised game franchises and been nominated for multiple awards along the way."
So why the name Portal?
"We wanted a name that would mean something to gamers like us. Who doesn't love Valve's masterpiece?," he says with a smile. "Ok, it's more than that. The pitch is that you want creative results that are out of this world and beyond the ordinary. Just like in a game, where portals open up new dimensions and possibilities, we are your gateway to unlocking new creative opportunities for your projects." "Our actual full name was Portal Studio, but our friends just called us Portal. It is catchier."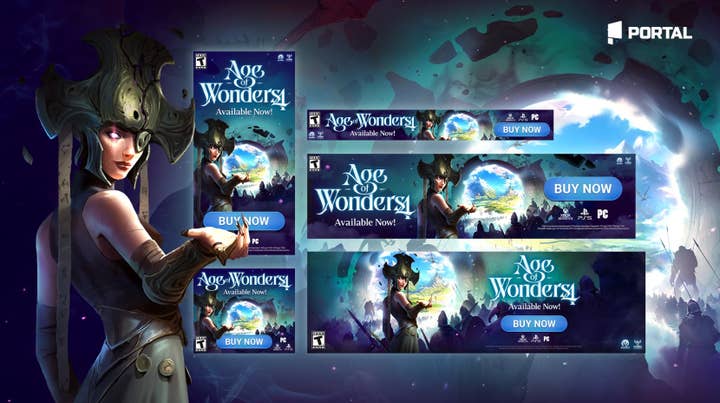 Portal is a results-driven team, too. When we asked Heaton to tell us about the projects he is particularly proud of, we expected to hear about some epic form of creative. Instead, he launched into the projects they've worked on and how well those games have gone on to perform.
These include Age of Wonder 4. Portal worked on the global online marketing campaign for both pre-orders and launch, and the game managed to sell an impressive 250,000 units in just four days. Portal developed a similar campaign for Warhammer 40,000: Darktide, which at one point attracted over 108,000 concurrent users (according to SteamDB). Meanwhile, Avalanche says the work Portal did on theHunter: Call of The Wild was the team's "best performing campaign thus far".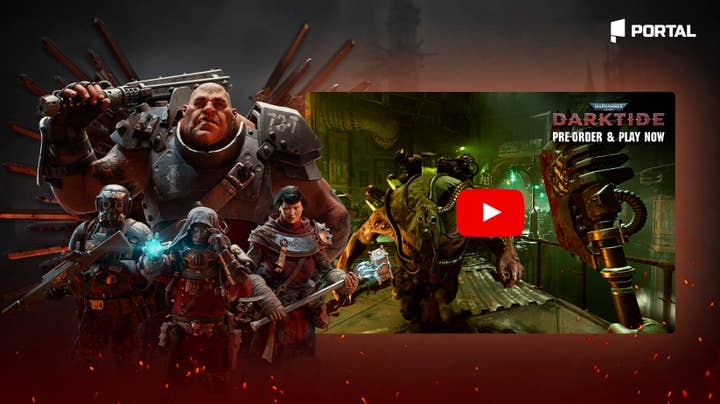 But is there any specific piece of work he's especially proud of from a creative perspective?
"Oh, I've got to show you the map."
Heaton then sent us an elaborate and beautifully illustrated treasure map, part of a community campaign for PDXcon Remixed, which is Paradox's own fan convention. The map is full of easter eggs, illustrating the challenges and journey most of Paradox's gamers tend to go on when playing one of their many in depth grand strategy titles.
"It was a community map that was revealedat stages across the show," Heaton says with a smile. "We were extremely pleased with this collaboration because the community loved it and so did Paradox. You don't always get both. You can look at it for hours and spot new elements. Paradox has it framed on the wall in their office too."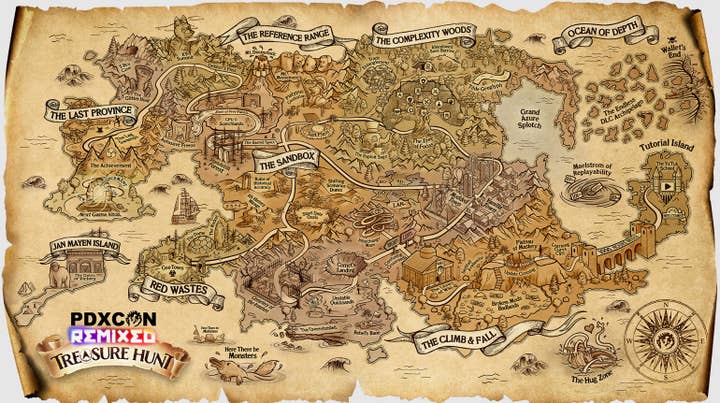 The map in many ways represents what makes Portal such an appealing partner to games companies, because this is a creative agency devoted to games. We asked Heaton what it takes to be successful in this space, and he says all the right things around communication, responsiveness, accommodating of timelines and having exceptionally high standards. But the line that stood out was "we have a core team of talented individuals who play games, love games, care about games and strive for results".
He concludes: "Our aim is to become an essential creative partner within the global games industry and continue to grow and offer marketing, video and brand executions that are unrivalled within our industry. We just want to continue to make our industry a better place creatively and support it on its journey."
It's this that has made Portal such a popular partner for game developers in Sweden. It's a games-focused marketing design agency, made up of experts who are producing some impressive work to make their fellow games companies more successful. And it's about time the rest of the world took notice as well.
For more information on Portal, check out its website