Mayor Boris could bring back London Games Festival
Greater London Authority seeks approval for research project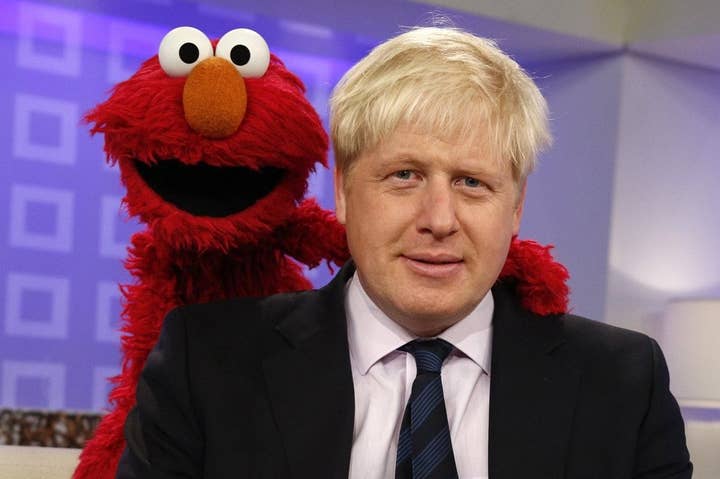 London Mayor Boris Johnson could bring back the London Games Festival according to a research proposal from the Mayor's Office.
"The Government expects to launch a similar tax relief for video games which could have a corresponding growth impact on the games sector. The UK has the largest consumer market in Europe, while London's studios contributed £224m to UK GDP last year, and £96.6m was spent on London-based games development," says the research request, entitled Growing the Games Sector in London.
"Nevertheless, London has slipped from 3rd to 5th place in global games production, and this year's London Games Festival was cancelled. The Mayor could extend his creative industries portfolio to include games - an intervention that could address market failures in the sector and help the capital's games businesses promote themselves to international markets."
The document also mentions that UKIE hopes to secure funding in partnership with Film London and London & Partners.
"They the partners are seeking GLA funding to target overseas games investors and increase London-based development and sales in London. The Culture Team has also identified an opportunity to (re) launch the London Games Festival with a brand new B2B event."
The plans have provoked strong reactions within the UK games industry. Rupert Loman is head of the Gamer Network (home to Eurogamer, GamesIndustry International and the EGX show) and questioned Johnson's commitment to London's game scene.
"I'm sure any investment from the Mayor of London in to the city's games scene will be welcomed, but it does feel at odds with the current plans to demolish Earls Court. The UK's biggest games event, EGX, is currently held at Earls Court and attracts 80,000 gamers, visitors from all around the world and brings millions of pounds in to the city. Losing Earls Court is going to set the city back by a far greater degree than the potential benefit that an 'international promotion strategy' might bring to the city."
"EGX brings together gamers, the big publishers, indie developers, investors, media, hardware companies, eSports, trade bodies, a career fair and retailers under one roof. I would argue that a London Games Festival already exists -- in everything but name."
Meanwhile CEO of UKIE, and one of the Mayor's London Tech Ambassadors, Dr Jo Twist was broadly positive about the proposed outcomes in the document, but said UKIE was now looking to take UK game businesses beyond UK borders to raise their profiles.
"London Games Festival is a really valuable brand, but in the last two years we have focussed our resources on enabling companies to do tangible business in tough economic times. With the help of the UKTI Trade Access Programme grant scheme, we have enabled companies to exhibit for free, in many cases, at important international expos such as Gamescom and GDC SF. This has resulted in more than 100 businesses generating £50 million worth of potential business and almost 6,000 new business contacts. With the announcement of tax breaks this year, there is now a fantastic opportunity to promote not just London but the UK as a whole as the best place in the world to make and sell games.
"The Mayor's office loved the London Games Festival Art Exhibition in 2012 and we have been working closely with them and other partners, including London & Partners and Film London, to understand what the priority is for games business in the UK. Hopefully the research that the Mayor of London is doing will see what needs to be done for our sector. Then we can work to support existing London events, and reach out across the country, to make sure all games businesses are supported in the right way to take a centre stage in other festival formats, such as the upcoming Liverpool International Festival of Business."