Mattrick's $50 million welcome from Zynga laid bare
$5m signing bonus, base salary of $1m, $40m in stock options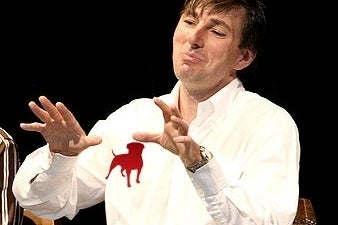 Don Mattrick's substantial remuneration from his new employer Zynga has been made public in a SEC filing by the social gaming company, revealing a package worth around $50 million.
That deal includes a one-off signing bonus of $5 million, a flat annual salary of $1m and an incredible $40 million in stock options, $25 million of which is vested over three years, $15 million over five. Mattrick's bonus threshold for year one is a maximum of 400 per cent of his salary.
In addition to this, Mattrick will become eligible for a further $7 million in additional stock options every year from 2014 onward, according to performance based review by a committee.
Although the new CEO is being compensated "for his forfeiture of compensation from his previous employer," it's likely that he'll also be receiving a payout from Redmond to mark the end of his six-year tenure at the publisher. Microsoft has not revealed any details of its side of the deal.
The wage marks a sharp increase from that of outgoing CEO Mark Pincus, who reduced his own salary to $1 in April - largely in response to spreading shareholder panic and a shrinking market share. Pincus remains with Zynga as Chairman of the Board and Chief Product Officer.