Marvelous AQL founds European subsidiary in UK
Harry Holmwood to head up social and mobile focused unit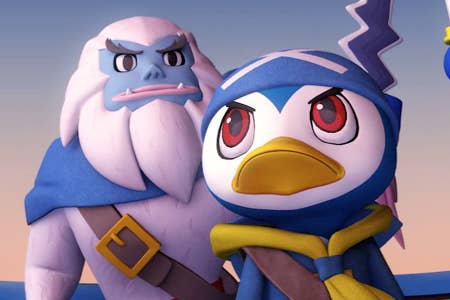 Japanese publisher Marvelous has extended its European reach with a new UK-based European headquarters, to focus largely on mobile and social gaming.
The new business, which will be based in Tunbridge Wells, will be headed up by Harry Holmwood - previously the CEO of Pure Entertainment, as well as VP of software and licensing at PDP, a US accessories group. Holmwood is currently building a team of PR, marketing, localisation and development specialists to run the office.
"Marvelous AQL have a compelling portfolio of social, mobile and console titles, with many more exciting products in the pipeline," said Holmwood. "I'm thrilled to be building a team to bring these to the European market, and to seek out the best developers in Europe to partner with for new products."
Marvelous AQL was formed after ther merger of three Japanese companies: AQ Interactive, Livewire and Marvelous Entertainment, in 2011. Previously, Marvelous Entertainment had the biggest western profile, licensing realtively niche titles such as No More Heroes and Little King's Story to Europe.
Since the merger, the new group has taken a more casual and mobile direction, hence the focus of the new outfit. However, the company is still engaged with core releases, including a collaboration with Keiji Inafune's new studio, Intercept, on 3DS title King of Pirates.