Mario Kart 8 Deluxe returns to No. 1 | UK Boxed Charts
Two new titles have joined the charts this week, including Madden and The Texas Chainsaw Massacre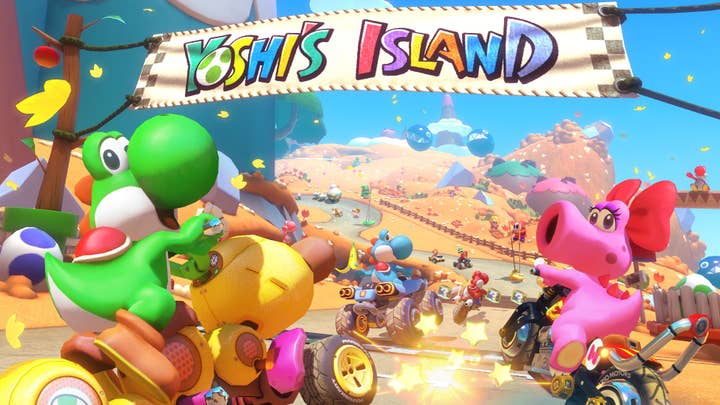 The Top Three best-selling boxed games have changed this week, with Mario Kart 8 Deluxe taking the top spot.
Mario Kart pushed Lego Star Wars: The Skywalker Saga down to No.24 due to a price promotion, with Lego Star Wars experiencing a 77% decrease in sales week-on-week, GfK reported.
Grand Theft Auto 5 is at No.2 following a 1% increase in sales week-on-week.
FIFA 23 dropped to No.3 with a 22% decrease in sales, and Zelda remained at No. 4 with a 15% decline.
Meanwhile, Mortal Kombat 11 Ultimate jumped up four places to No.5 due to a price promotion, driven by a 26% increase with more than half of sales on PS5.
Call of Duty: Modern Warfare 2 re-entered the Top Ten at No. 6 with a 48% rise in sales driven by price promotion on PS5, pushing Hogwarts Legacy down to No.9 with a 33% drop in sales.
Two new games entered the UK boxed charts this week, Madden NFL 24 and The Texas Chainsaw Massacre, debuting at No.11 and No.13 respectively.
Elsewhere, two editions of The Witcher III: Wild Hunt saw a major spike in sales due to discounts.
The Game of the Year edition moved from No.35 to No.12 driven by a 63% sales rise due to a PS4 promotion, while the Complete Edition moved to No.19 from No.33 with a 19% increase in sales due to a PS5 promotion.
It Takes Two re-entered the charts at No.26 with a 351% spike this week, followed by Little Nightmares 2 at No. 31 with a 196% sales increase.
Here is the GfK Boxed Top Ten for this week ending August 19, 2023:
| Last Week | This Week | Title |
| --- | --- | --- |
| 3 | 1 | Mario Kart 8 Deluxe |
| 5 | 2 | Grand Theft Auto V |
| 2 | 3 | FIFA 23 |
| 4 | 4 | The Legend of Zelda: Tears of the Kingdom |
| 9 | 5 | Mortal Kombat 11 Ultimate |
| 15 | 6 | Call of Duty: Modern Warfare II |
| 7 | 7 | Minecraft: Switch Edition |
| 8 | 8 | Pikmin 4 |
| 6 | 9 | Hogwarts Legacy |
| 12 | 10 | Nintendo Switch Sports |