Marc Whitten leaving Microsoft to join Sonos
Chief product officer of Xbox becomes part of consumer electronics company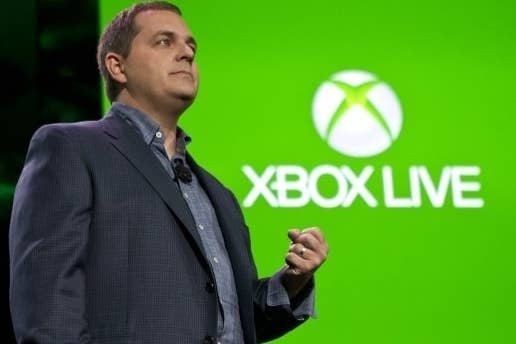 Marc Whitten, the chief product officer at Xbox, is leaving Microsoft to join consumer electronics company Sonos.
The executive has been with Microsoft since 2000, working on all three Xbox consoles and playing an important part in the establishment of Xbox LIVE. He will join Sonos, which specialises in wireless speaker systems for the home, in the same role he held at Xbox.
"I have had the extreme pleasure over the last 14 years to work on the greatest product with the greatest team and for the greatest community," said Whitten in an official statement. "Xbox is so special because of the amazing team I've had the opportunity to work with and because our fans are the most incredible fans on the planet. It has been the highlight of my career to work on a product so loved. It's incredibly tough to leave but I am confident the best days are ahead for Xbox fans, in the capable hands of a very talented team."
Whitten was due to speak at GDC on Friday, taking part in a fireside chat to talk about Xbox as an evolving platform and the plans for the indie-focused ID@Xbox program. Phil Spencer will now take his place.
"I've had the pleasure of working with Marc for more than a decade and he has always led Xbox forward with a focus on our fans and delivering a platform that developers and creators can embrace to deliver incredible games and entertainment," said Spencer. "We wish Marc well, while looking forward to the next chapter of Xbox."
The rest of the Xbox management team seems to be unaffected. Recently ex-Nokia boss Stephen Elop was made head of Microsoft's devices and studios division, an arm which includes the Xbox team.