Major League Gaming co-founder launches Electronic Sports Group
Mike Sepso unveils global esports advisory firm with Nielsen partnership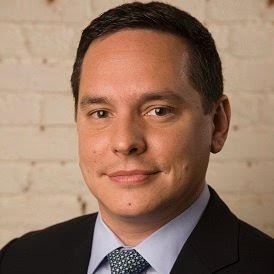 Major League Gaming founder Mike Sepso and former NBA executive Bobby Sharma have announced today the creation of a new global esports advisory firm, Electronic Sports Group (ESG).
"The biggest hurdle for esports to overcome in 2019 is to attract meaningful investment from brands," said Sepso to GamesIndustry.biz when asked about the role of ESG in the esports industry's growth. "The challenge is authentically connecting brands with a large, global audience. A key challenge for rights holders and brands is a level of comfort and understanding. ESG hopes to be a key participant in bridging that divide."
ESG's leadership will consist of Sepso in the role of chairman, with Sharma and former HBO Sports president Ken Hershman as a partner. Together, the group aims to work with advertising, finance, sports, and media industries to provide strategies for investment and business as these companies enter and work in esports.
The firm has also formed a relationship with data analytics company Nielsen Holdings, which earlier this year acquired market intelligence company SuperData. Nielsen will provide market intelligence and other data to support ESG's insights to clients.
"Electronic Sports Group's collective experience, knowledge, and credibility backed by reliable, independent measurement from Nielsen Esports offers the industry a greatly needed resource to help the esports sector mature and begin fulfilling its full economic potential," said Sepso on the partnership.
ESG will also partner with Sports Media Advisors to jointly advise esports clients.