Magic Leap's lawsuit against competitor Nreal thrown out of court
"From the beginning we've firmly stated that Magic Leap's claims against Nreal are meritless," says Nreal founder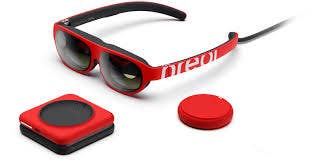 A US district judge has moved to dismiss a lawsuit filed against augmented reality firm Nreal by its competitor Magic Leap.
Founded by former Magic Leap engineer Chi Xu, Nreal filed a motion to dismiss the lawsuit against it in December 2019. Now, six months later, a judge has ruled in its Nreal's favour.
"We appreciate the court's careful consideration of the issues at hand," said Xu. "From the beginning we've firmly stated that Magic Leap's claims against Nreal are meritless. The fact that the court found that Magic Leap failed to state a single viable claim is telling."
Magic Leap filed the suit in last year, acussing Xu of breach of contract, fraud, and unfair competition.
The dispute arose after Xu, who worked with Magic Leap for just over a year, left the company in 2016 and founded Nreal shortly afterwards; Magic Leap claimed that the Nreal protoype bears "striking similarity" to its own headset, and was developed at surprising pace.
"Rather than focus on developing a superior product, Magic Leap has resorted to filing lawsuits to slow down new entrants in the AR market," argued the motion to dismiss.
While Magic Leap was the first of it's kind AR headset to launch, the company has strugged in recent momths, with sales failing to meet expectations resulting in two rounds of layoffs.