Madden NFL 25 sells a million in first week
EA's latest pigskin sim down from previous installment's record 1.65 million-selling debut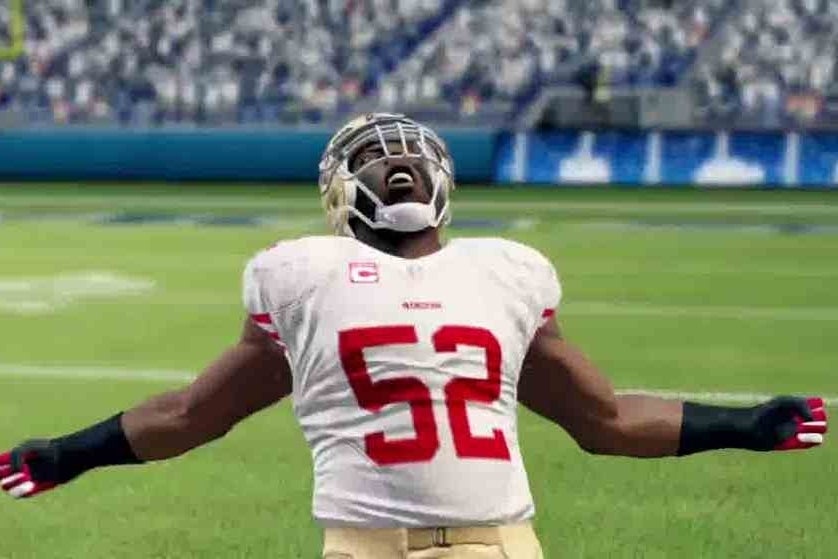 Electronic Arts is celebrating the 25th anniversary of the Madden NFL franchise, but the franchise might have lost a step in its latest off-season. EA today announced that Madden NFL 25 sold through more than 1 million copies to customers in North America, according to the publisher's internal estimates. Last year, the company's estimates had Madden NFL 13 debuting to a week-one sales tally of 1.65 million units, its best performance of the console generation.
Despite Madden's numbers being down year-over-year, sales are likely to improve in November when Madden NFL 25 launches on PlayStation 4 and Xbox One. EA also highlighted some areas of improvement despite the decline in first-week sales. The microtransaction-driven Madden Ultimate Team has gained steam, with the Saturday after launch going down as the best single day for revenue from that mode since EA introduced it in Madden NFL 10. Fans opened 3.3 million virtual packs of Madden Ultimate Team cards for the week, up from 2.6 million packs the year before, and the most in any single week since the mode's debut.
EA also touted the popularity of the Madden NFL 25 Anniversary Edition, a $100 Amazon.com exclusive that included the game and a subscription to the NFL Sunday Ticket, which normally sells for $300 to DirecTV subscribers. According to Amazon, it marked the best-selling sports game preorder in the online retailer's history.