Madden NFL 25 benched for Wii U
EA Sports' pigskin sim won't be appearing on Nintendo's flagship console this year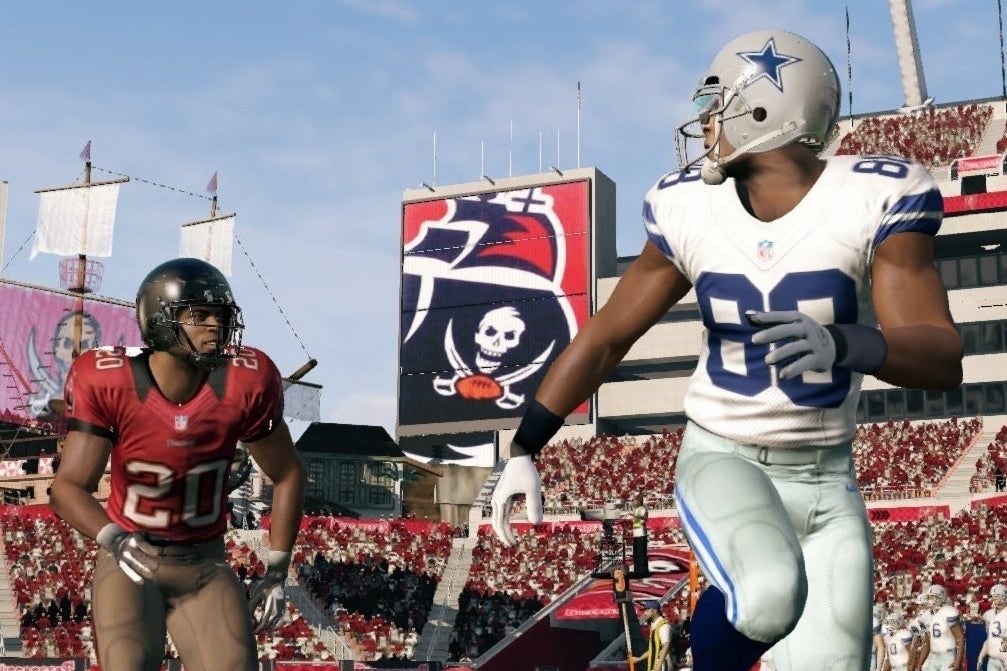 One of Electronic Arts' biggest annualized multiplatform hits will be a no-show for Nintendo this year. EA Sports confirmed for Nintendo World Report today that Madden NFL 25 won't be hitting the field on Wii U.
"We will not be releasing a Wii U version of Madden NFL in 2013," a representative told the site. "However, we have a strong partnership with Nintendo and will continue to evaluate opportunities for delivering additional Madden NFL products for Nintendo fans in the future."
EA Sports had a Wii U version of Madden NFL 13 on shelves in time for the system's launch last November. However that version was missing some features, such as the Madden Ultimate Team mode and the "Infinity Engine" procedurally generated physics system introduced in the Xbox 360 and PlayStation 3 versions of the game.
Madden NFL 25 will also be skipping the 3DS, according to the report. The series' only appearance for Nintendo's current handheld came at the system's March 2011 launch.
Electronic Arts has released a total of four games for the Wii U to date. Three of them (Madden NFL 13, FIFA Soccer 13, and Mass Effect 3) were launch day ports. The fourth, Need for Speed: Most Wanted, hit shelves in March, nearly five months after it debuted on other platforms.