Madden NFL 21 sells 20% more copies in first week than last year's game
EA's latest football sim tops early numbers of a predecessor that had produced "the most successful year in franchise history"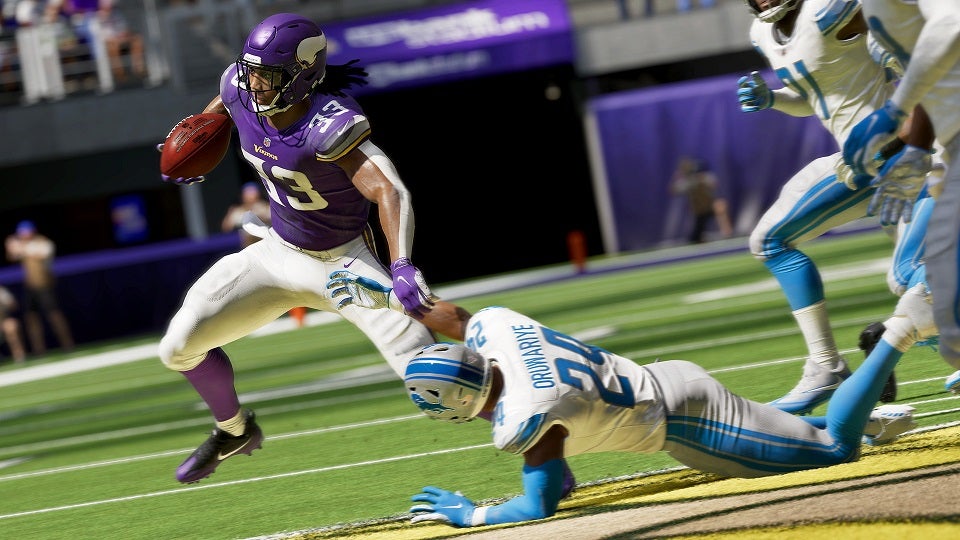 Madden NFL 21 has topped last year's version of the flagship football simulation at kickoff, as Electronic Arts today reported this year's game sold through 20% more copies in its opening week than its predecessor did.
It's not like Madden NFL 20 was a down year for the franchise, either. While the stats released for NFL 20 in its opening week victory lap were somewhat limited -- it had the highest final week of preorders in franchise history -- EA said today that game went on to break franchise records for unique players and engagement.
"After the most successful year in franchise history, fans are now playing more Madden than ever before. In the last weeks, players have shown their passion for Madden with a lot of great feedback and stellar engagement in Madden NFL 21," said executive producer Seann Graddy.
"We truly appreciate the fans who have been playing Madden NFL 21 and we are excited to bring new improvements, content and experiences with our live service updates throughout the year."
Madden NFL 21 launched August 28 for Xbox One, PS4, and PC. It has also been announced for release on Stadia this winter.