Little movement in UK chart as FIFA stays top
SEGA's Anarchy Reigns only new entry at number 16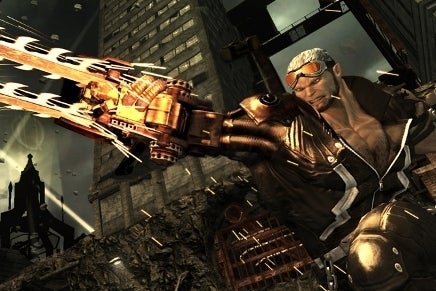 There's little movement in the UK retail chart this week, with only one new entry to the top twenty: SEGA's Anarchy Reigns at number 16.
Elsewhere, FIFA 13 retains its top spot, followed by Far Cry 3 and Black Ops 2 as 2012's big releases maintain their stranglehold on the UK market.
All chart data is collated by UKIE and GfK Chart-Track.
| Last Week | This Week | Title |
| --- | --- | --- |
| 1 | 1 | FIFA 13 |
| 2 | 2 | Far Cry 3 |
| 3 | 3 | Call of Duty: Black Ops 2 |
| 4 | 4 | Hitman Absolution |
| 5 | 5 | Need For Speed Most Wanted |
| 7 | 6 | Just Dance 4 |
| 6 | 7 | Halo 4 |
| 13 | 8 | Football Manager 13 |
| 10 | 9 | Skyrim |
| 9 | 10 | LEGO The Lord Of The Rings |
| 11 | 11 | Assassin's Creed 3 |
| 14 | 12 | WWE 13 |
| 12 | 13 | Sonic & All Stars Racing Transformed |
| 8 | 14 | Forza Horizon |
| 15 | 15 | Dishonored |
| New Entry | 16 | Anarchy Reigns |
| 17 | 17 | Skylanders Giants |
| 16 | 18 | Medal of Honor: Warfighter |
| 18 | 19 | Forza Motorsport 4 |
| 20 | 20 | LEGO Batman 2: DC Super Heroes |