Dark Pictures Anthology: Little Hope named Game of the Year at TIGA Awards 2021
Kwalee named Best Large Studio, XR Games wins Best Small Studio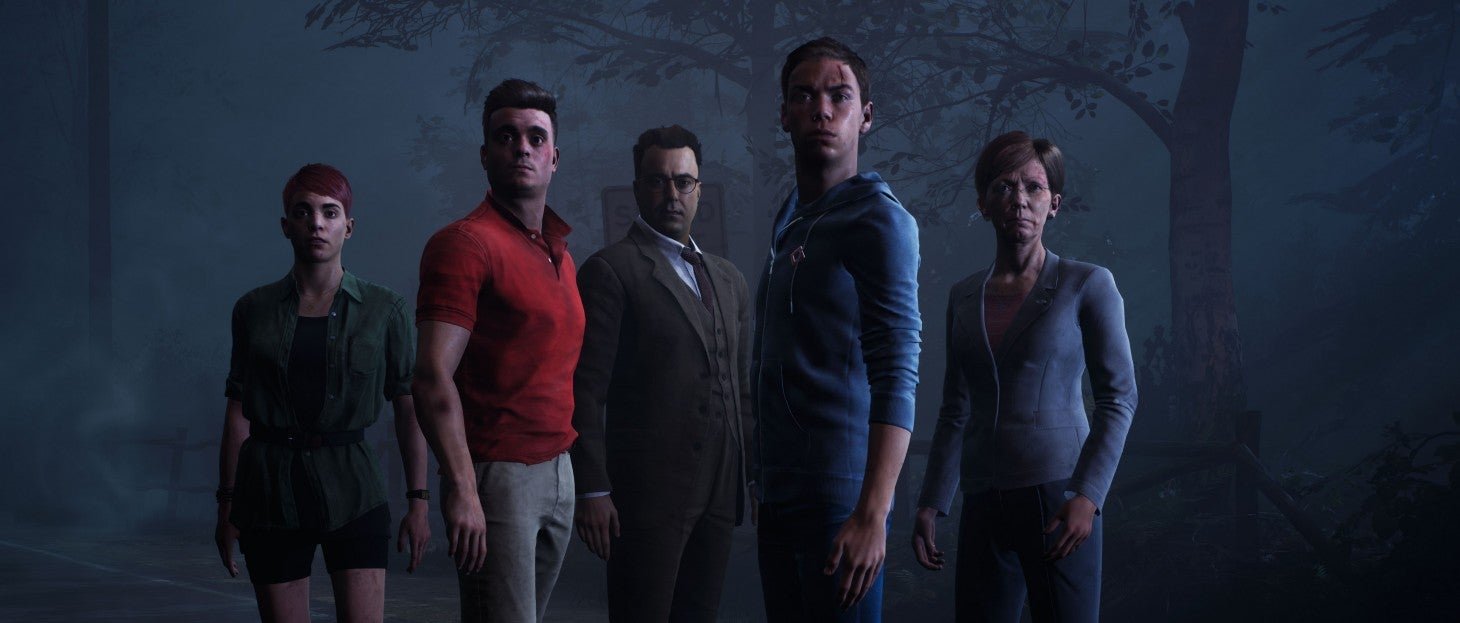 UK games trade body TIGA has announced the winners of its annual awards ceremony, with Supermassive Games winning the Game of Year prize for The Dark Pictures Anthology: Little Hope.
Jake Habgood, director of education partnership at Sumo Group, won the Outstanding Individual Award.
Kwalee was named Best Large Studio, while XR Games received the award of the Best Small Studio.
The TIGA Awards 2021 took place last night in the form of a virtual ceremony.
Here's the full list of winners:
BEST ARCADE GAME: Team 17 (publisher) and Studio Koba (developer): Narita Boy.
BEST RECRUITMENT AGENCY: Aardvark Swift.
BEST QA/LOCALISATION PROVIDER: PTW.
BEST CASUAL GAME: Trailmix: Love and Pies.
HERITAGE IN GAMES AWARD: Dovetail Games: Trains Sim World 2.
BEST EDUCATIONAL/SERIOUS/SIMULATION GAME: BBC Bitesize/Mobile Pie: BBC Bitesize History Detectives.
BEST TECHNICAL INNOVATION: Panivox.
BEST AUDIO DESIGN: Square Enix: NieR Replicant ver.1.22474487139...
BEST ROLE PLAYING GAME: Variable State: Last Stop.
BEST ACTION AND ADVENTURE GAME: Sony Interactive Entertainment/Insomniac Games: Marvel's Spider-Man: Miles Morales.
DIVERSITY AWARD: Payload Studios: Tentacle Zone Incubator.
CREATIVITY AWARD: State of Play: South of the Circle.
BEST EDUCATIONAL INSTITUTION: The University of Portsmouth.
BEST SOCIAL GAME: Supermassive Games: The Dark Pictures Anthology: Little Hope.
BEST AUDIO SERVICES SUPPLIER: Side.
BEST STRATEGY GAME: Creative Assembly: Total War: WARHAMMER II.
BEST PUBLISHER: Sony Interactive Entertainment.
BEST TAX AND ACCOUNTANCY FIRM: MMP Tax.
OUTSTANDING LEADERSHIP: Jason Falcus, COO Kwalee.
BEST VR/AR GAME: Rebellion: Sniper Elite VR.
BEST ART/ANIMATION/TRAILER SUPPLIER: Atomhawk.
BEST PUZZLE GAME: Out of the Blue Games: Call of the Sea.
BEST EDUCATION INITIATIVE AND TALENT DEVELOPMENT: Ubisoft.
BEST LEGAL SERVICES PROVIDER: Stevens & Bolton LLP.
BEST VISUAL DESIGN: Sony Interactive Entertainment: Returnal.
BEST SERVICES PROVIDER: Liquid Crimson.
BEST SMALL STUDIO: XR Games.
BEST LARGE STUDIO: Kwalee.
OUTSTANDING EMPLOYER AWARD 2021: Dovetail Games.
OUTSTANDING INDIVIDUAL AWARD: Jake Habgood, Director of Education partnership at Sumo Group.
GAME OF THE YEAR: Supermassive Games: The Dark Pictures Anthology: Little Hope.