Lionsgate brings blockbusters to Steam
New deal brings Twilight and Sicario to US users, UK users get smaller selection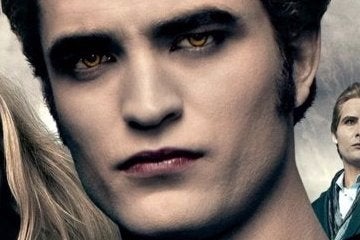 Movies being available on Steam is nothing new, but Lionsgate is the first of the big film studios to get involved with Valve's digital distribution service. The new deal will start with around 100 feature films appearing on the service, including sparkle vampire love-fest Twilight, with more to follow.
"Lionsgate has emerged as a major creative force with a deep pipeline of blockbuster franchises and commercially exciting, star-driven event films, making them important content suppliers for our platform," said Valve's head of marketing Doug Lombardi.
"Their films are engaging audiences and fostering rich communities around the world, reflecting the kind of high-quality entertainment that we expect to drive the continued expansion of our content offering."
Films on the US store currently range from $3.99 for Kick-Ass to $7.99 for Leprechaun.
Some users in the UK are reporting that the big blockbuster films are yet to appear on Steam and that only ten titles are currently available, so some territories may have to wait to watch Edward Cullen brood. We've reached out for clarification on this point.
"We're delighted to partner with Steam, a leader in the digital entertainment and gaming space, as part of our commitment to remain at the cutting edge of innovation in delivering content to online audiences around the world," added Lionsgate's Jim Packer.
"With over 125 million users, Steam represents a unique, exciting and disruptive opportunity to expand our global distribution business."
Steam isn't the only service to branch out from its gaming origins, Twitch has found success diversifying its portfolio with musical and creative streams.