Linda "Brasse" Carlson joins Trion Worlds
Sony Online Entertainment veteran is the new Director of Community Relations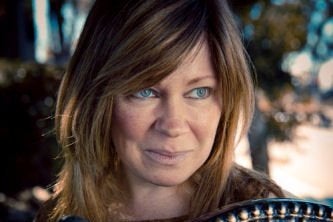 Trion Worlds has appointed a new Director of Community Relations: Linda Carlson, the longstanding community guru at Sony Online Entertainment.
Carlson is known throughout the gaming community by her online identity, Brasse the Dwarf, which she created while playing EverQuest in 1999. Carlson's commitment to that game and its world was a key factor in Sony Online Entertainment's decision to bring her into the company, where she rose to the position of Director of Global Community Relations.
Carlson left SOE shortly after it was acquired by Columbus Nova and renamed the Daybreak Game Company. This new role at Trion Worlds is without question a great fit for her skills and espertise.
"Linda is a unique talent and a strong advocate for player communities," said Trion CEO Scott Hartsman in a statement. "She's had tremendous success in fostering and growing communities both inside and outside of games companies, and we couldn't be happier to welcome her to the team."
You can read our interview with Carlson here, in which she discusses the fine balance between empowering and protecting online communities, and the best strategies for coping with online abuse.