Lego Dimensions outsells Skylanders and Disney Infinity in the UK
But a strong week one performance didn't shift FIFA 16, which remained on top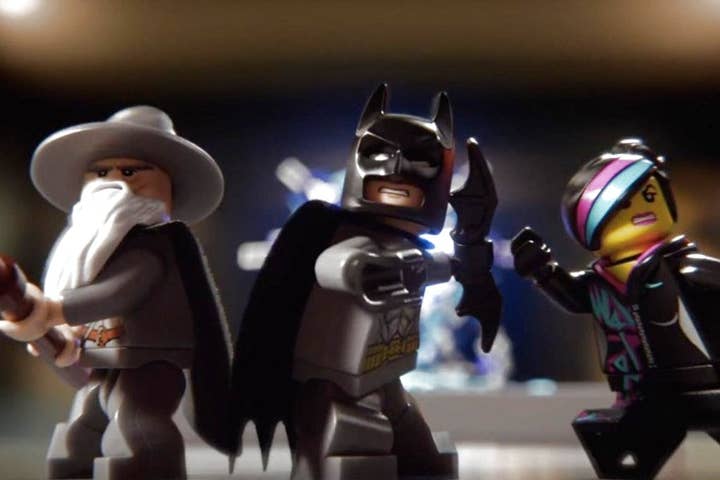 Warner Bros. Interactive's Lego Dimensions is the biggest UK toys-to-life launch of the year so far, "comfortably" beating both Disney Infinity 3.0 and Skylanders Superchargers.
However, despite that achievement, and becoming the third biggest launch in the history of the toys-to-life category, Lego Dimensions still wasn't strong enough to unseat EA's FIFA 16, which remained at the top of the chart despite a 74 per cent drop in sales.
And there was another sports title bringing in the rear: NBA 2K16, which sold more in its first week than any other game in the series, and improved on 2K15 by 53 per cent. Nintendo's 3DS exclusive Animal Crossing: Happy Home Designer also made the top 10, finishing the week in sixth place.
The same can't be said for Activision's Tony Hawk Pro Skater 5, which charted in 12th place despite a host of well publicised technical issues and some pretty terrible review scores.
The UK software chart is below, courtesy of Ukie and Gfk CHart-Track.
| Last Week | This Week | Title |
| --- | --- | --- |
| 1 | 1 | FIFA 16 |
| New Entry | 2 | Lego Dimensions |
| New Entry | 3 | NBA 2K16 |
| 2 | 4 | Destiny: The Taken King |
| 3 | 5 | Forza Motorsport 6 |
| New Entry | 6 | Animal Crossing: Happy Home Designer Pro Evolution Soccer 2016 |
| 3 | 7 | Metal Gear Solid 5: The Phantom Pain |
| 4 | 8 | Skylanders Superchargers |
| 8 | 9 | Grand Theft Auto V |
| 7 | 10 | Mad Max |