Lego Batman 2 hold strong in UK charts
While new releases head straight for the top 5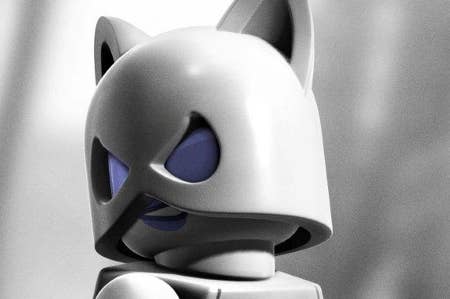 Despite a serious shake up of the top 5 on the UK software chart this week nothing could shake Lego Batman 2, which hung on to number one for a second week.
In at number two was fellow superhero The Amazing Spider-Man, which sold over half its units on the Xbox 360 alone. Take 2's new Spec Ops: The Line made it in at number three, with London 2012: The Official Video Game entering at 4.
Skyrim got a boost from the new Dawnguard DLC, moving back up the chart to number 7, while Metal Gear Solid HD got a huge bump from its release on Vita, shooting to the top of the Vita chart and to number 10 on the all formats chart, making it one of the handheld's biggest launches.
All chart data is courtesy of GfK Chart-Track.
| Last Week | This Week | Title |
| --- | --- | --- |
| 1 | 1 | LEGO Batman 2: DC Super Heroes |
| New entry | 2 | The Amazing Spider-Man |
| New entry | 3 | Spec Ops: The Line |
| New entry | 4 | London 2012: The Official Video Game |
| 2 | 5 | FIFA 12 |
| 3 | 6 | Tom Clancy's Ghost Recon: Future Soldier |
| 8 | 7 | The Elder Scrolls V: Skyrim |
| 4 | 8 | Max Payne 3 |
| 5 | 9 | Battlefield 3 |
| Re-entry | 10 | Metal Gear Solid HD Collection |
| New entry | 11 | The Ratchet & Clank Trilogy: Classics HD |
| 7 | 12 | Mario & Sonic London 2012 Olympic Games |
| 9 | 13 | Sniper Elite V2 |
| 10 | 14 | FIFA Street |
| Re-entry | 15 | Mass Effect 3 |
| 12 | 16 | Batman: Arkham City |
| 19 | 17 | Assassin's Creed: Revelations |
| 17 | 18 | Call Of Duty: Black Ops |
| 6 | 19 | Lollipop Chainsaw |
| 18 | 20 | Skylanders: Spyro's Adventure |