LEGO Batman 2 heads up familiar UK chart
Warner Bros. sequel one of only two new entries this week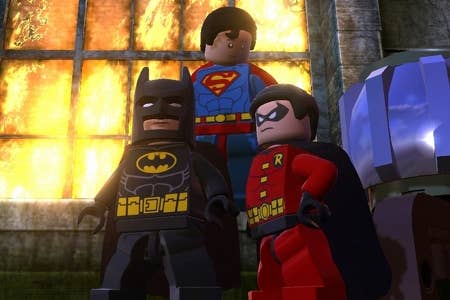 LEGO Batman 2: DC Super Heroes has debuted at the top of the UK chart in a week which sees only one other new entry to the top 20, that of Civilization V expansion Gods and Kings, in sixteenth.
The Warner Bros. title was no doubt helped to retail success by a number of high profile advert slots during the broadcasts of the current European football championships.
Elsewhere, the UK chart is a list of familiar names, with FIFA 12 shuffling down to second, Ghost Recon: Future Soldier to third and Max Payne 3 to fourth. Battlefield 3, subject of a recent DLC drop in the form of Close Quarters, sits in fifth.
Last week's only top 20 Vita title, the well reviewed Gravity Rush, drops out of the chart this week.
All chart data is courtesy of GfK Chart-Track.
| Last Week | This Week | Title |
| --- | --- | --- |
| New Entry | 1 | LEGO Batman 2: DC Super Heroes |
| 1 | 2 | FIFA 12 |
| 2 | 3 | Tom Clancy's Ghost Recon: Future Soldier |
| 3 | 4 | Max Payne 3 |
| 5 | 5 | Battlefield 3 |
| 4 | 6 | Lollipop Chainsaw |
| 9 | 7 | Mario & Sonic London 2012 Olympic Games |
| 23 | 8 | Skyrim |
| 8 | 9 | Sniper Elite V2 |
| 13 | 10 | FIFA Street |
| 10 | 11 | Dirt Showdown |
| 20 | 12 | Batman: Arkham City |
| 6 | 13 | Diablo III |
| 7 | 14 | Game of Thrones |
| 15 | 15 | Tiger Woods PGA Tour 13 |
| New Entry | 16 | Civilization V: Gods and Kings |
| Re-Entry | 17 | Call of Duty: Black Ops |
| 17 | 18 | Skylanders: Spyro's Adventure |
| 12 | 19 | Assassin's Creed Revelations |
| 16 | 20 | Dragon's Dogma |