LEGO Batman 2 has fourth week on top
No new entries in top twenty means top three unchanged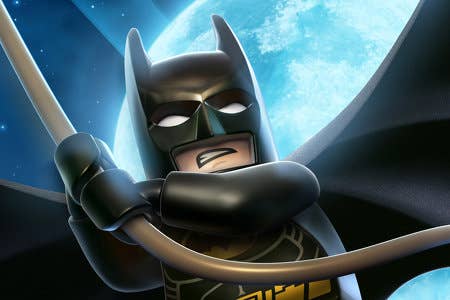 There was no change in the top three this week as LEGO Batman 2 hung on at number one for a fourth week, London 2012: The Official Video Game stayed at 2 and The Amazing Spider-Man stuck at three.
It was frankly a dull week for the UK top 20, with no new entries and only a handful of re-entries sneaking in at the lower end, while Dead Island, Ghost recon: Future Soldier, Skyrim and Modern Warfare 3 all saw jumps upwards.
Right down at number 50 Namco Bandai had new entry with Inversion, while expansion pack The Sims 3: Diesel Stuff made it in at 55.
All chart data is courtesy of GfK Chart-Track.
| Last Week | This Week | Title |
| --- | --- | --- |
| 1 | 1 | LEGO Batman 2: DC Super Heroes |
| 2 | 2 | London 2012: The Official Video Game |
| 3 | 3 | The Amazing Spider-Man |
| 5 | 4 | Dead Island: Game Of The Year Edition |
| 9 | 5 | Tom Clancy's Ghost Recon: Future Soldier |
| 8 | 6 | Call Of Duty: Modern Warfare 3 |
| 6 | 7 | The Elder Scrolls V: Skyrim |
| 7 | 8 | FIFA 12 |
| 4 | 9 | Spec Ops: The Line |
| 11 | 10 | Mario & Sonic London 2012 Olympic Games |
| 14 | 11 | Batman: Arkham City |
| 13 | 12 | Max Payne 3 |
| 10 | 13 | FIFA Street |
| 12 | 14 | Sniper Elite V2 |
| 16 | 15 | Call Of Duty: Black Ops |
| 18 | 16 | Assassin's Creed: Revelations |
| Re-entry | 17 | Lego Pirates Of The Caribbean |
| 15 | 18 | Battlefield 3 |
| Re-entry | 19 | Moshi Monsters: Moshling Zoo |
| Re-entry | 20 | Skylanders: Spyro's Adventure |