League of Legends named most played PC game
DFC and Xfire found Riot's game to be the most played over the past twelve months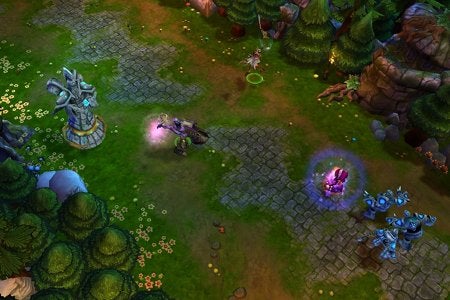 According to data from DFC Intelligence and Xfire, Riot Games' League of Legends was the most played PC title over the past twelve months in North America and Europe. League of Legends had almost 1.3 billion hours logged during that time, while Blizzard's World of Warcraft came in second with 622 million hours of playtime logged. Despite its recent release Blizzard's Diablo III was number five on the list, with 172 million hours played.
"The fact that online games such League of Legends eclipsed more than a billion hours of online game time in a year is simply incredible, and a testament to the fundamental shift currently sweeping through the games industry. By comparison, Bungie recently announced that the Halo franchise surpassed two billion hours of online play, but that's over a period of seven years." said David Cole, CEO, DFC Intelligence.
The top ten most played PC games is as follows:
League of Legends: 1,292,502,456 World of Warcraft: 622,378,909 Minecraft: 371,635,651 Heroes of Newerth: 184,520,156 Diablo III: 172,907,605 Battlefield 3: 171,852,550 MapleStory: 165,503,651 StarCraft II: 163,980,293 World Of Tanks: 145,702,931 Call of Duty: Modern Warfare 3: 126,754,082
The information was gathered by pulling actual usage data from more than 21 million Xfire users from July 1, 2011 to June 30, 2012.