League Of Legends hacked
Passwords, email addresses and dates of birth compromised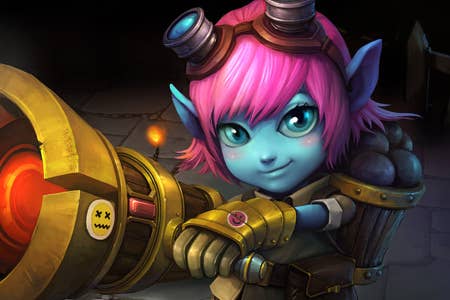 Riot Games has asked League Of Legends players to change their passwords after hackers accessed player account information on the EU West and EU Nordic and East databases.
It warned that email addresses, encyrpted account passwords, dates of birth and even first and last names and security questions could have been accessed. No financial information was accessed.
"Even though we store passwords in encrypted form only, our security investigation determined that more than half of the passwords were simple enough to be at risk of easy cracking."
Riot also reported it had fixed the exploit that allowed the hackers in, was emailing all players that could have been affected and investigating the breach with a newly hired team of experts.
"We'll continue to invest in security measures, including password hashing and data encryption, state-of-the-art firewalls, SSL, security ninjas, and other security measures to make your info safer," it also promised.
"We've been humbled by this experience and know that nothing guarantees the security of Internet-connected systems such as League of Legends. We can simply promise to try our very best to protect your data."
League Of Legends has well over 32 million registered players and around half a million concurrent players.
"Brandon and I want to sincerely and personally apologise to you for this situation," wrote Riot president Marc Merrill.
"We take your privacy and security seriously, and we're working diligently to improve it for the better."
More details on changing passwords can be found at the official site.