GameSpot undergoes layoffs
Multiple people gone amid impending acquisition by Red Ventures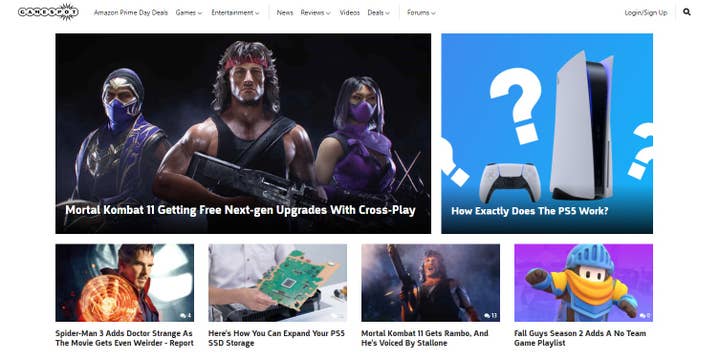 Multiple people are being laid off at GameSpot parent CNET Media Group.
Branded Content editor Will Fulton and senior social producer Ashley Oh tweeted about the layoffs today, with Oh tying them to the pending acquisition of CNET Media Group (which includes GameSpot, CNET, Metacritic, and Giant Bomb) by Red Ventures.
A Red Ventures representative told GamesIndustry.biz, "As part of Red Ventures acquisition agreement with ViacomCBS, Red Ventures will retain a vast majority of CNET Media Group employees and assets under the Red Ventures business umbrella. The deal has not closed and to protect the privacy of our employees we cannot release additional information at this time."
Red Ventures agreed to acquire CNET Media Group from ViacomCBS for $500 million last month. CBS originally acquired the websites in 2008 for $1.8 billion.
On TheLayoff.com, a discussion board where people can anonymously post rumors of job cuts, a post from two days ago said layoffs at CNET Media Group would happen between October 9 and October 13, and impact all brands.